Previously Held February 8, 2020
McGee Park
VOTED A JOLT WORTHY EVENT! The No Limits Monster Trucks are coming to the McGee Coliseum for two big shows on one day, February 8th at 1 pm and 7 pm. Special guests include Ghost Ryder, Zilla, Girl Power, Black Gold, Evil Twizt & Punisher Ridetruck.
Event Information
McGee Park
41 Road 5568, Farmington, NM
Advance tickets: adults $25, kids $12. At the gate before the shows: adults $30, kids $12.
505-324-5561
Checkered Flag Promotions (CFP) returns with their NO LIMITS MONSTER TRUCK TOUR, the most exciting Motorsports event you will ever see! For over 40 years CFP has been a leader in putting on Monster Truck events all over the United States and Canada and each year crowds are pleasantly surprised how much they and their family enjoyed the event. Bring your snapshot cameras or phones and take pictures!
Enter The Tuff Truck Course
NO Limits Monster Trucks will also host the ever-popular Tuff Trucks! Adult local drivers may compete with their own trucks in the Tuff Truck obstacle course races. Locals can drive their pick-ups, jeeps, or even old demo derby cars over a course with tight left and right turns and obstacles that will send their trucks in the air if they hit them hard and MOST do! Visit NOLimitsMonsterTrucks.com, Checkered Flag Promotions or call 940-683-4742 for details.
Ride in a REAL Monster Truck
NO Limits will also have a REAL Monster Truck onsite that you can take a ride in! This is an experience available for an extra fee and is so worth it.
Kids Powerwheel Race
Kids can also be part of the show when they enter the fun Power Wheel races. Parents must provide race vehicle and safety equipment. There are only 12 spots available, so call early to reserve a spot, 940-683-4742. 6v or 12v powered only, no performance mods. Open to children ages 3 to 7 years of age.
UTV Races, Motocross and Super/cross
For the first time, NO LIMITS will also host UTV, 4 wheeler, Super/Cross Races, and Motocross.
Ticket Info
Purchase tickets in advance at nolimitsmonstertrucks.com. Adult tickets are $23 and children $10 in advance. One the day of the show tickets will be $30 adult and $12 child (3-12).
Visit Farmington
We hope you enjoy the many things there are to see and do in the Farmington area! Start exploring today with these helpful links:
Travel Deals
Order your Free Vacation Guide
Where to Stay
Where to Dine
Where to Shop
Where to Play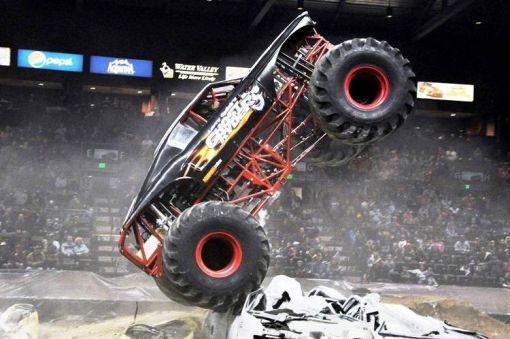 We Also Recommend
---
Chokecherry Canyon Glade Run Recreation Area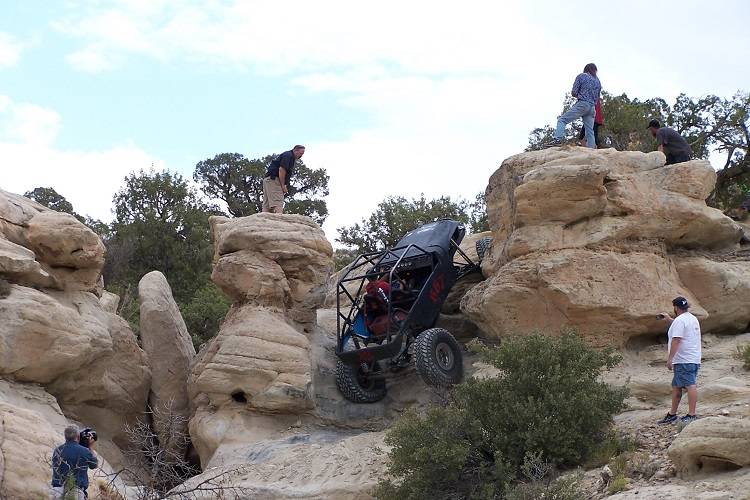 Glade Run Recreation Area, also known as the Glade, consists of 19,000 acres of open public land along the north and northwest side of Farmington. At an elevation of 5,669 feet, this popular recreation area consists of sandy arroyos, slick rock, rolling foothills, and mountain trails. The Glade offers motorcycle, mountain bike, ATV/UTV, Jeeps and equestrian trails. The area is open year-round, dry overnight camping is permitted.
Learn More
»
Pinon Hills Blvd. and Glade Road, Farmington, NM
505-564-7600
---
Four Corners Harley Davidson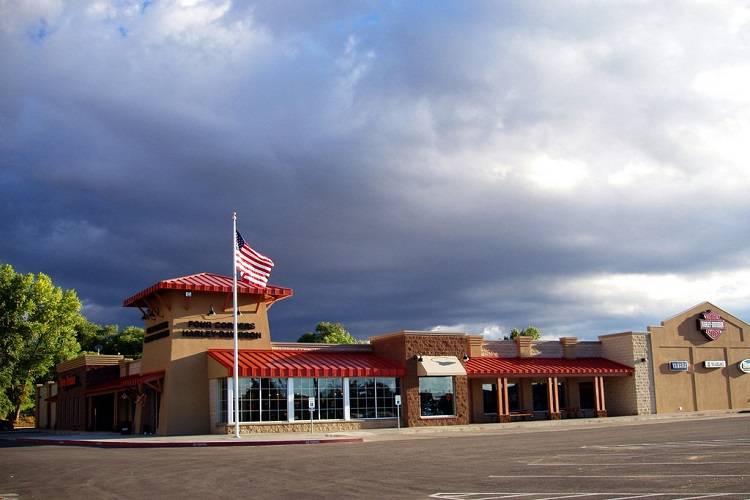 Four Corners Harley Davidson features a state-of-the-art service department with performance Dyno and one of the largest showrooms in New Mexico. Our staff and service team are passionate about customer service and motorcycling! Stop by today, we have everything the enthusiast might want to fully enjoy their on and off-road experience.
Learn More
»
6520 E Main St, Farmington, NM 87402
505-325-6710