Previously Held February 11, 2023
McGee Park
Get ready for the wildest show on dirt as The No Limits Monster Trucks return to McGee Park Coliseum! Gates open at 11:30 am for the 1 pm event and again at 5:30 pm for the 7 pm event. VOTED A JOLT WORTHY EVENT!
Event Information
McGee Park
41 Road 5568, Farmington, NM
$15 child $30 adult at the gate
Look out 4 Corners area! Here comes the Wildest Show on Dirt! Monster Trucks & Thrill Show is an action-packed motorsport with wild Monster Truck drivers locked in exciting competitions featuring racing , two wheel skill, and the popular Freestyle Competition! Likely to see rivalries between drivers and teams! Fierce wheel to wheel battles for each event's overall Champion adds to the drama. See these 10,000 pound - 1500+ Horsepower No Limits Monster Trucks, including:
GERONIMO
DOUBLE TROUBLE
TROUBLE MAKER
VETERAN
WICKED SICKNESS
Many of these trucks you've seen on television! There are No Limits on the truck's engine, fuel, or size of tires. That equals more performance, these trucks get some huge air for Freestyle, plus Wheelies, front wheel Crab Walks! All this shows the driver's skills and spinning donuts bring the crowd to their feet!
The ground will be shaking with Side by Side Monster Truck Racing competition! Racing is always exciting, and other parts of the show are sure to also add to the family fun. This event's results are kept and added up for a National Championship Monster Truck Series! There are thousands of dollars on the line, you do not want to miss any of this show! Special Discount Tickets go on sale soon!
NO LIMITS MONSTER TRUCKS & THRILL SHOW!
The No Limits Monster Truck line-up is full of TV trucks, and they are some of the fastest! Well-known trucks you have seen on TV! GERONIMO/ DOUBLE TROUBLE / TROUBLE MAKER / VETERAN / WICKED SICKNESS will all be laying it on the line!
The monsters will be in several different competitions including Racing – 2 wheel skills – and all out FREESTYLE!

KAPTAIN KHAOS DEATH JUMP!
Then hold your breath as you're going to be on the edge of your seat! See Daredevil driver Kaptain Khaos strap in a car and come flying into the arena as fast as he can get that car going – then head on hit a 10 foot tall ramp and fly (jump) nearly the whole floor of the arena! He will then SLAM into a stack of cars nearly 30 feet tall! He calls this the "Death Jump!" It is death defying and we only allow him to try this as he is a professional Hollywood stunt man…
ANYTHING CAN HAPPEN – BRING YOUR CAMERA!
At NO Limits events, you can experience what it is like to be in a real Monster Truck! Ride in the FIRE CHIEF Monster Ride Truck! This one has real race seats and seat belts! The ride truck crew will sell you a ticket to ride in the truck. For $15 bux you get to ride over the same track the other trucks will be racing on! It is a blast for all ages!
RIDE TRUCK
Kids and Adults will enjoy the Ride Truck! Get the ride of your life on-board a real Monster Truck during the Pit Party and Intermission! (Ride Truck Operators do charge a fee for each person to ride/ride tickets are available at the truck).
PIT PARTY SESSION & PHOTO OPPORTUNITY
Come early one hour earlier prior to the show for the Pit Party at 12 noon and also at 6 pm you can get up close to see the Trucks and take photos with the Monsters. In New Mexico the Pit Party is Free for all ticket holders. Join the Party! So you have 12 or more in your group – Call the office at 940-683-4742 Monday – Friday 9 am-6 pm central time.
NO LIMITS MONSTER TRUCKS & THRILL SHOW TICKETS
Adults: 13yrs and older
Kids: 3yrs thru 12yrs
Toddler: 2yrs and under> Always free as long as they sit in their parents lap.
On-Line Prices inclusive of ticketing fees
Online Ticketing prices Adults $27.50 Kids $14.50
4-pack advance tickets online for $80
Day of the event at the gate $30 and $15 – cash only.
Gates open at 11:30 am for the 1 pm event and again at 5:30 pm for the 7 pm event. Everyone can attend a Meet and Greet with the Drivers and get up close to the Trucks during the FREE pit party! Take advantage of the special deals on No Limits Souvenir Merchandise.
Visit Farmington
We hope you enjoy the many things there are to see and do in the Farmington area! Start exploring today with these helpful links:
Travel Deals
Order your Free Vacation Guide
Where to Stay
Where to Dine
Where to Shop
Where to Play
What is a Jolt Worthy Exhibit or Event?
Farmington hosts many wonderful events! That said, there are Farmington events that go above and beyond to create a JOLT... a positive impression created by an unexpected surprise. These events, exhibits, and experiences are selected for special recommendation by Jolt Your Journey Action Team Meeting attendees. They are the events that have locals talking, the must-see exhibits, and guaranteed to be great time experiences. Monthly Action Team meetings are held on the first Tuesday of every month. To learn more follow Jolt Your Journey on Facebook or Instagram or request to be added to the email distribution list for meeting reminders.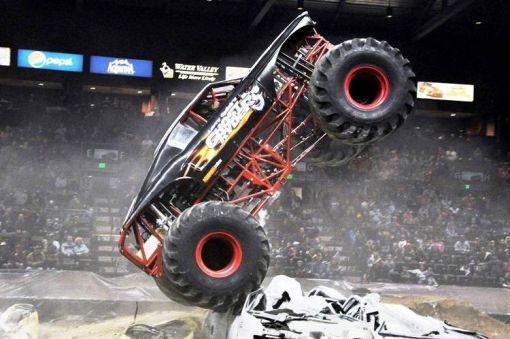 We Also Recommend
---
Chokecherry Canyon Glade Run Recreation Area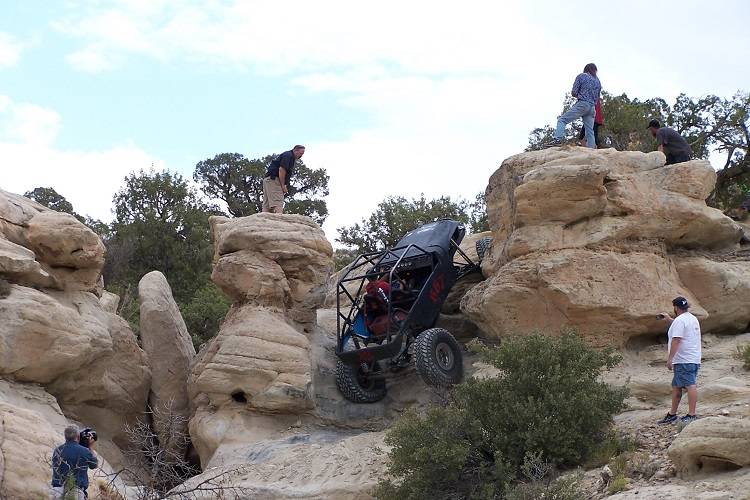 Glade Run Recreation Area, also known as the Glade, consists of 19,000 acres of open public land along the north and northwest side of Farmington. At an elevation of 5,669 feet, this popular recreation area consists of sandy arroyos, slick rock, rolling foothills, and mountain trails. The Glade offers motorcycle, mountain bike, ATV/UTV, Jeep, and equestrian trails. The area is open year-round, dry overnight camping is permitted.
Learn More
»
Pinon Hills Blvd. and Glade Road, Farmington, NM
505-564-7600