Friday Sep 10 2021
6:00pm - 9:30pm
Historic Downtown Farmington
Farmington rolls out the red carpet for the 2021 W.E. Rock Grand Nationals with a 4x4 party in downtown! Come for the fun, meet the 2021 competitors, watch the flex ramp comp, take part in the 4x4 Show, and join the raffle for the chance to win some epic gear.
Event Information
Historic Downtown Farmington
Main Street, Farmington, NM
Free to spectators
505-716-0269
There will be awesome 4x4 vehicles, vendor show, flex ramp competition, fun activities for the kids, and much more as we welcome the competitors in an all-out celebration of our love for off roading!
2021 Offroad Downtown Takeover 4x4 Show
This event is free for spectators. Fees are associated with entering vehicles in the 4x4 Show. All 4x4 owners are invited to enter the show for a chance to win cash prizes, gear, and trophies for all classes. There will also be a raffle, open to all, with chances at some excellent 4x4 equipment and gear. Message organizers at cliffhangers4x4club@gmail.com with questions.
4x4 Show Classes
Antique 4x4
Jeep CJ
Jeep TJ / LJ
Jeep JK / JKU / JL / JLU
Jeep Cherokee / Grand Cherokee
4x4 SUV
4x4 Pickup - Dodge
4x4 Pickup - Ford
4x4 Pickup - Toyota
4x4 Pickup - GM
Rock Crawler / Buggy
Race Rig
UTV
Extreme Rock Crawler
Best of Show
Ugliest 4x4
Prettiest 4x4
Loudest 4x4
SXS Flex Ramp
Flex Ramp
2021 4 Corners 4x4 Week Schedule
The 2021 4 Corners 4x4 Week is a multi-day event that includes activities and events for off-road enthusiasts of all skill levels, from spectators to pros. If your 4x4 club is interested in exploring our trails in a special Invitational Labor Day Weekend Ride (September 4-5, 2021) call Ingrid 505-326-7602 to secure your space in this limited entry event before 4x4 Week.
September 8-9, 2021
Fall Crawl
September 10, 2021
Off-Road Downtown Takeover
6:00 - 10:00 p.m.
September 11-12, 2021
W.E. Rock Grand Nationals
Upcoming Dates: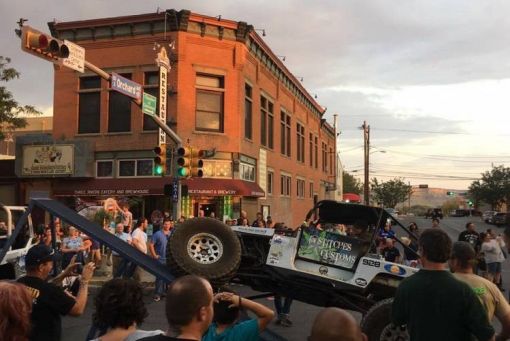 We Also Recommend
---
Chokecherry Canyon Glade Run Recreation Area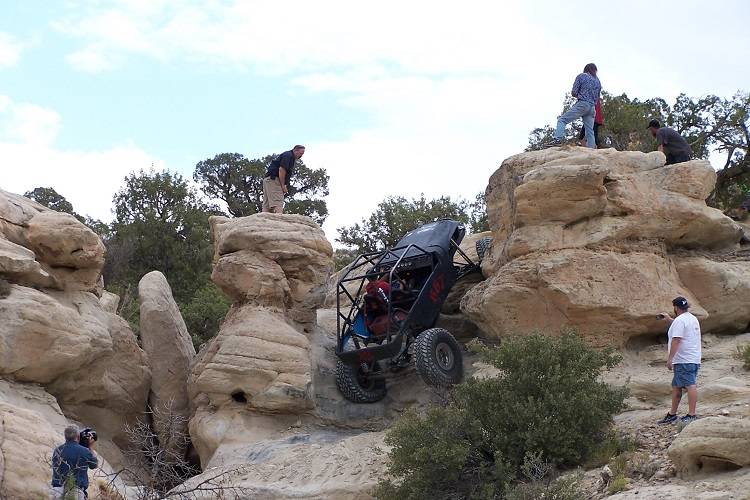 Glade Run Recreation Area, also known as the Glade, consists of 19,000 acres of open public land along the north and northwest side of Farmington. At an elevation of 5,669 feet, this popular recreation area consists of sandy arroyos, slick rock, rolling foothills, and mountain trails. The Glade offers motorcycle, mountain bike, ATV/UTV, Jeep, and equestrian trails. The area is open year-round, dry overnight camping is permitted.
Learn More
»
Pinon Hills Blvd. and Glade Road, Farmington, NM
505-564-7600