31 May, 2023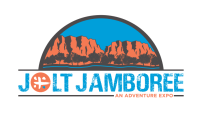 Farmington is a place where outdoor lovers and active families thrive! To help you explore the adventures found in our community we will be hosting the Jolt Jamboree Adventure Expo on Saturday, June 10, 2023 from 10:00am-3:00pm at the Farmington Museum & Visitor Center (3041 East Main Street). We hope that you will join us for a day of fun as we celebrate the many ways that we play in Farmington! At this free event, there will be exhibitors and activities in front of the building, inside the building, and outback on the upper and lower terrace all celebrating the outdoor, cultural, and family adventures found in Farmington.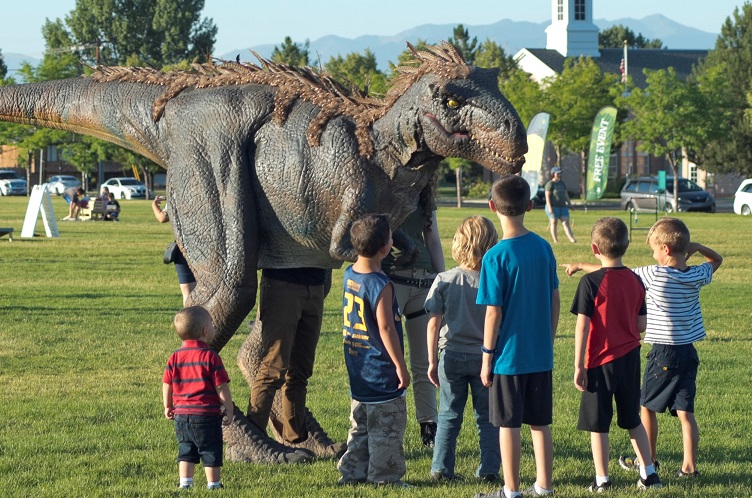 Given our history with the Bisti Beast, nothing says Adventure Expo to us like an 8-foot-tall and 20-foot-long T-rex roaming around! When you join us for the Jolt Jamboree on June 10th, you will get to meet Zook the T.rex in person! And when you need to cool off, you can raft the Animas River with Desert River Guides. There will also be educational presentations on the Bisti Badlands, the local Outdoor Recreation Industry Initiative, and ap based navigational tools. There will be a blindfolded tent assembly challenge, disc golf putting clinic, high fitness exercise class, the KWYK Jolt'n Jive Dance Off, and so much more.
Classroom Presentation Schedule
10:30 am - ORII Update and Community Discussion with Outdoor Recreation Coordinator, Evan Pilling
11:30 am - "The Geology and Paleontology of the Badlands in the Bisti Wilderness Area" by Dr. John Burris
1:00 pm - Finding Your Way in Nature's Playground: An Overview of App-Based Navigation Tools for Outdoor Recreation with Evan Pilling

Entertainment on the Back Terrace
10 am to 3 pm KWYK 94.9 fm Live Remote & Music
10:15-10:45 am High Fitness Class with Daija Heaton from the San Juan College HHPC. Free and open to the public, no registration is necessary.
11:30 am Summer Theater Revue - Live performance from the cast of Spamalot.
12:30-1:30 pm Blindfolded Tent Assembly Challenge: register your team of four in advance at the San Juan College HHPC tent on the patio. The contest is open to eight teams. The fastest team wins a free raft trip guided by San Juan College's Outdoor Rental Center.
2 pm KWYK Jolt 'n Jive Dance Off: Join the fun and win some great prizes in the KWYK Jolt 'n Jive Dance Off! There will be 4 age categories: 2-8, 9-12, 12-17, 18 and up. Prizes will be awarded to a male and female winner in each category.
For a complete schedule of events and more information please check the Jolt Jamboree Adventure Expo listing on our community calendar.