Previously Held February 3, 2023 - April 26, 2023
Farmington Museum & Visitor Center
You think you know T. rex – think again! Meet the entire T. rex family at this special limited exhibition at the Farmington Museum. VOTED A JOLT WORTHY EXHIBIT!
Event Information
Farmington Museum & Visitor Center
3041 E Main St Farmington, NM
$10
505-599-1174
This exhibition from the Australian Museum brings the latest tyrannosaur discoveries to life, overturning our preconceptions about these ferocious predators. While the most famous is the mighty T. rex, tyrannosaurs came in all shapes and sizes and from all over the globe, and their history goes back over 100 million years. New tyrannosaurs, like the crested Guanlong from China, are changing and challenging our understanding of the evolution of these iconic, well-loved dinosaurs.
The exhibition explores the 'most feared and revered' of all dinosaurs in new and different ways. The real and replica specimens are not only spectacular in scale and form but also reveal some of the most significant discoveries in paleontology of the past decade. Tyrannosaurs offers visitors a look at rare and magnificent fossils, reconstructing the life-sized skeletons of these terrifying carnivores like you've never seen before. The exhibition includes "Scotty," a cast of one of the largest and most complete T. rex skeletons in the world. One of the most exciting developments in dinosaur paleontology over the past five years has been the discovery of early Asian tyrannosaurs – the ancestors of later giants like T. rex. Discoveries like this are changing the story of the evolution of tyrannosaurs. New research is also shedding light on the true character of T. rex, the most 'extreme' tyrannosaur.
Tyrannosaurs presents exceptional fossils as well as striking life-sized skeletons and models. Interactives in the exhibition help visitors learn about the evolution of the tyrannosaurs and the latest scientific stories behind these remarkable creatures. Tyrannosaurs incorporates innovative multimedia experiences to engage audiences of all ages. Tyrannosaurs takes a playful approach to presenting the exhibition elements, while ensuring layered content is available to explore the science behind this most popular dinosaur group.
Thematic Areas
What is a Tyrannosaur?
Meet the Family
Explore the Family
T. rex – The Ultimate
T. rex – Alive!
Tyrannosaurs – The Legacy
Features
Real tyrannosaur specimens
5 complete tyrannosaur cast skeletons
7 tyrannosaur cast skulls
Augmented reality experience
Immersive, customizable video projection tunnel
Interactive and multimedia stations
Free mobile app game that challenges users to find and unlock different tyrannosaurs. The Tyrannosaurs app has had over 3.1 million downloads to date!
Dino Discovery Days!
In addition to the exhibit, the Farmington Museum will be offering three Dino Discovery Days! These free events take you even further into the world of T. rex and their family with interactive learning activities, crafts, and tons of fun! Join the fun from 11:00 am to 2:00 pm on February 18, March 18, and April 15. Learn more at 505-599-1174 or FarmingtonMuseum.org.
What is a Jolt Worthy Exhibit or Event?
Farmington hosts many wonderful events! That said, there are Farmington events that go above and beyond to create a JOLT... a positive impression created by an unexpected surprise. These events, exhibits, and experiences are selected for special recommendation by Jolt Your Journey Action Team Meeting attendees. They are the events that have locals talking, the must-see exhibits, and guaranteed to be great time experiences. Monthly Action Team meetings are held on the first Tuesday of every month. To learn more follow Jolt Your Journey on Facebook or Instagram or request to be added to the email distribution list for meeting reminders.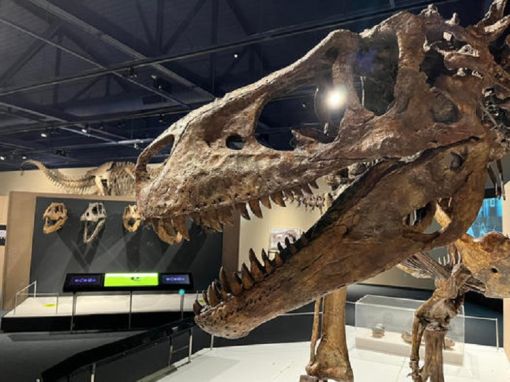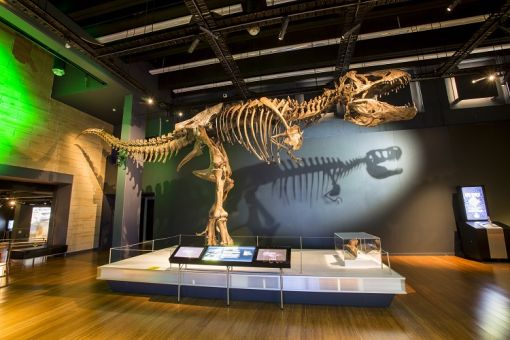 We Also Recommend
---
E3 Children's Museum & Science Center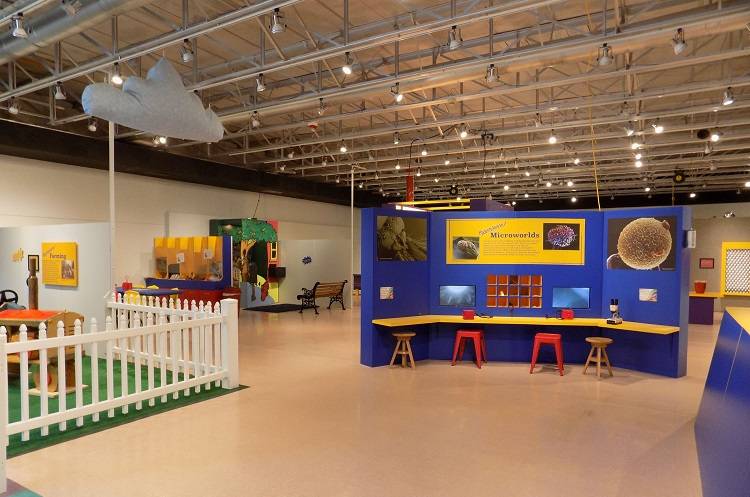 The E3 Children's Museum & Science Center offers hands-on, science-related interactive exhibits in the Main Gallery with special programs scheduled throughout the year.
Learn More
»
302 N. Orchard, Farmington, NM 87401
505-599-1425
---
Fly High Farmington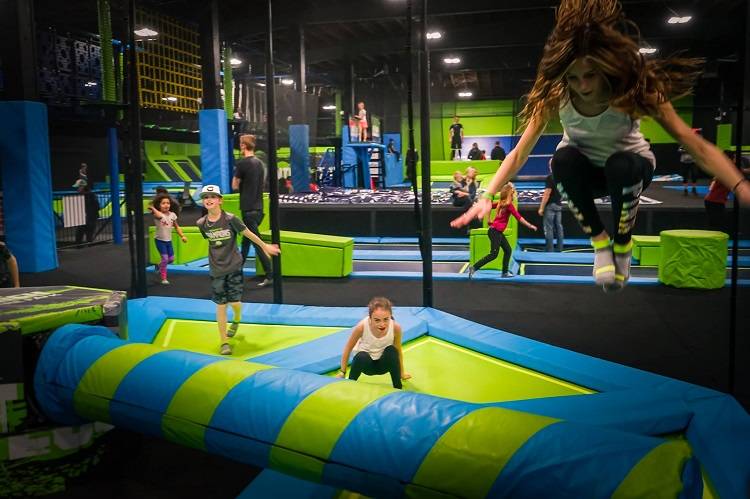 Indoor trampoline park with hours of fun for all ages! This family-friendly trampoline park will accommodate any beginner jumper all the way to the most seasoned and technical jumper! This park features launchpad foam pit, trampoline basketball court, trampoline sports court (dodgeball), zip lines, parkour park, ninja warrior course, airbags, and more.
Learn More
»
1650 E 20th Street Farmington, NM
505-787-2677
---
Sherman Dugan Museum of Geology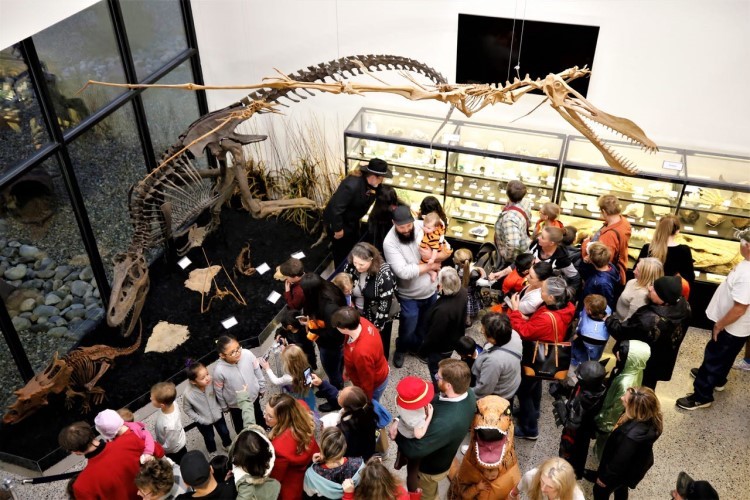 The Sherman Dugan Museum of Geology is located in the San Juan College School of Energy and features a fascinating collection. This is a must-see for fossil lovers and rock hounds.
Learn More
»
4601 College Blvd. Farmington NM 87402