Previously Held August 25, 2022 - September 3, 2022
Lions Wilderness Park Amphitheater
Theater Ensemble Arts presents "Treasure Island" by Brit Ward based on the novel by Robert Louis Stevenson in the beauty of the Lions Wilderness Park Amphitheater.
Event Information
Lions Wilderness Park Amphitheater
5800 College Blvd
$10-$12
505-326-2839
Theater Ensemble Arts brings to life an action-packed story of buried treasure, buccaneers, and the coming of age story an adventurous youth! Performances begin at 7:00PM at Lions Wilderness Park Amphitheater. Performances will take place August 25th-27th and September 1st-3rd. Tickets are $10 for Students and Seniors and $12 for adults. There will be a free performance on Sunday, August 28th. Tickets are available online here.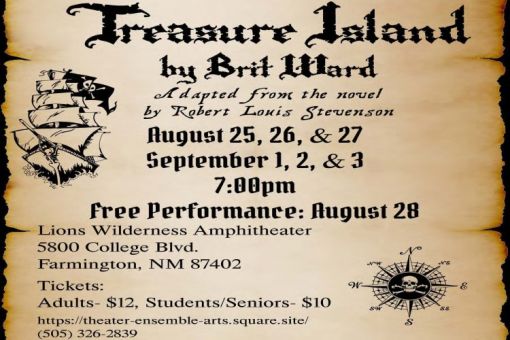 We Also Recommend
---
Lions Wilderness Disc Golf Course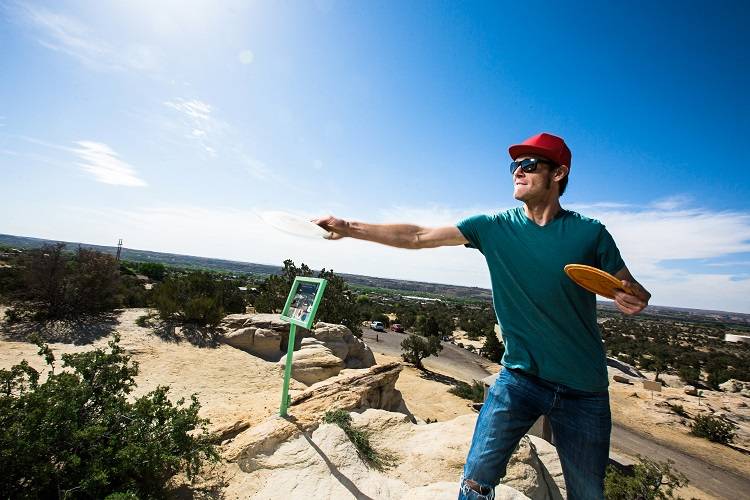 This unique 27 hole disc golf course sits amidst spectacular high desert terrain with endless views. This is a must see and play!
Learn More
»