Previously Held
Chaco Culture National Historical Park
The first 100 visitors who arrive will be allowed past the gate to join Park Rangers for the sunrise event. Additional activities planned in the park on both June 21 and June 22.
Event Information
Chaco Culture National Historical Park
1808 CR 7950 Nageezi, NM
Free with Entrance Admission
505-786-7014
Chaco Culture National Historical Park will host a viewing of the sunrise alignment at Casa Rinconada on June 21 and 22 for the first 100 participants each day. The gates will open at 5:30am and visitors should arrive early to catch the 5:55am sunrise. The Acoma Enchantment Dancers will perform a mid-morning and mid-afternoon dance on June 21 and a mid-morning dance on June 22. Chocolate historian and alchemist Mark Sciscenti will give an evening program both days on how the ancestral Pueblo people used chocolate. Participants can taste different historic drinking chocolates.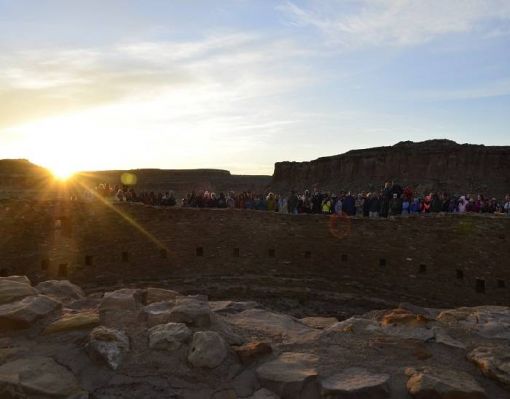 We Also Recommend
---
Salmon Ruins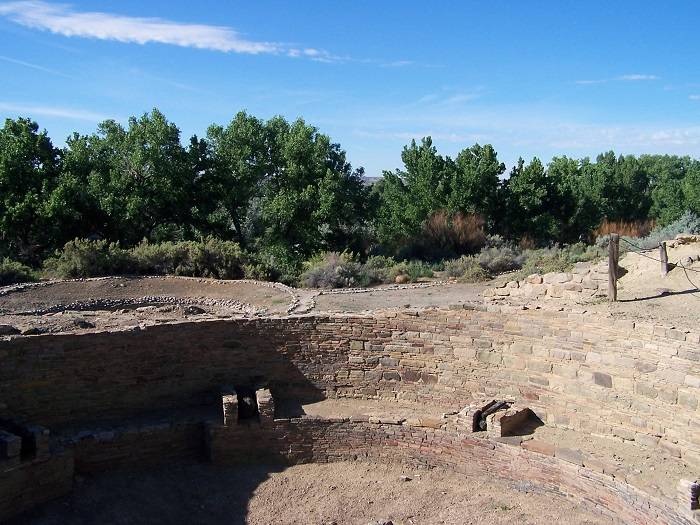 Visit Salmon Ruins and you will discover a cultural museum, Heritage Park, Journey Into the Past Tours and the San Juan County Archaeological Research Center & Library.
Learn More
»
6131 Hwy. 64, Bloomfield, NM 87413
505-632-2013
---
Aztec Ruins National Monument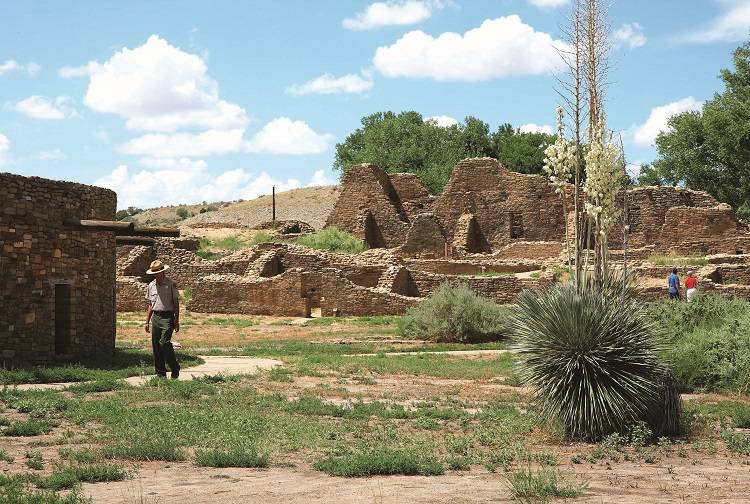 The site is open from 8:00 am to 6:00 pm. All trails are self-guided, with park brochures and information available on site. The visitor center and museum are open. There will be no Winter Solstice Sunset Event this year.
Learn More
»
725 Ruins Road, Aztec, NM 87410
505-334-6174