Previously Held
Farmington Museum & Visitor Center
VOTED A JOLT WORTHY EXHIBIT! Get up close and personal with a T. rex when you visit Stan at the Farmington Museum! Bring your camera for this face to face meeting with one of the largest T. rex ever found.
Event Information
Farmington Museum & Visitor Center
3041 E. Main Street Farmington,NM
Donations appreciated
505-599-1174
Visitors will be thrilled to find themselves face to face with the gaping maw of one of the largest T. rex ever found, in full attack mode.
Tyrannosaurus rex STAN
Stan was found in the South Dakota badlands, specifically the Hell Creek Formation near Buffalo. He is named after the amateur paleontologist who found him in 1987, Stan Sacrison. In the spring of 1992 the Black Hills Institute staff undertook the excavation. It took them more than 30,000 hours to excavate and prepare Stan for display. Stan T. rex is nearly 40 feet (12.2 m) long and 12 feet (3.7 m) high at the hips. He is the largest, most complete, male Tyrannosaurus rex ever found.
Visiting Farmington?
We want to ensure you enjoy the many things there are to see and do in the Farmington area! Start exploring today with these helpful links:
Order your Free Vacation Guide
Travel Deals
Where to Stay
Where to Play
Where to Dine
Where to Shop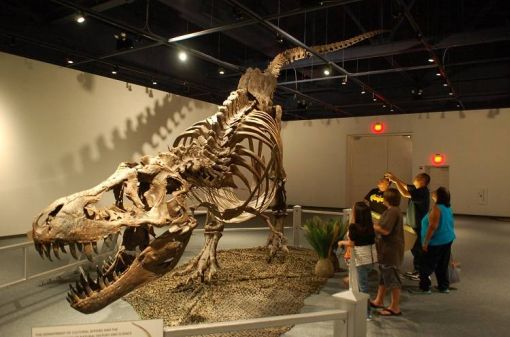 We Also Recommend
---
Farmington Museum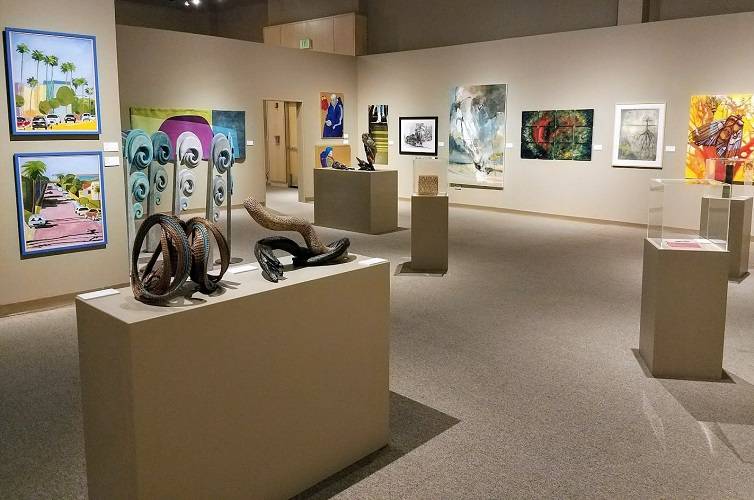 Hours: Monday-Saturday 10:00am to 5:00pm. Sunday 12:00pm-5:00pm. Experience a wide variety of exhibits relating to the diverse history of the area's cultures, traveling exhibits, and art shows when you visit the Farmington Museum. National and regional juried arts shows are also featured as well as an exceptional selection of lectures and workshops.
Learn More
»
3041 E. Main Street, Farmington, NM
505-599-1174