Previously Held June 6, 2022
First Presbyterian Church
Two great musical groups in one amazing concert! All for a great cause with proceeds benefitting the Gordon Glass Sponsor Circle.
Event Information
First Presbyterian Church
865 N Dustin Ave Farmington, NM
$10
505-215-9246
First Presbyterian Church's Showcase on Dustin will host Trio Pacifico and Class Brass on Tuesday, June 6th at 7:00PM. Tickets are $10.
Trio Pacifico includes Antoinette Perry, Sandy Kiefer, Jolan Friedhoff and will perform:
Trio in C Major, Johannes Brahms
Two Movements from Huit Morceaux
Rhienhold Gliere
Classy Brass includes Chris Nierman, Mick Hesse, Melissa Freeman, Connie Schulz and will perform:
Canzona A 4
That's A Plenty
Boogie Woogie Bugle Boy and MORE......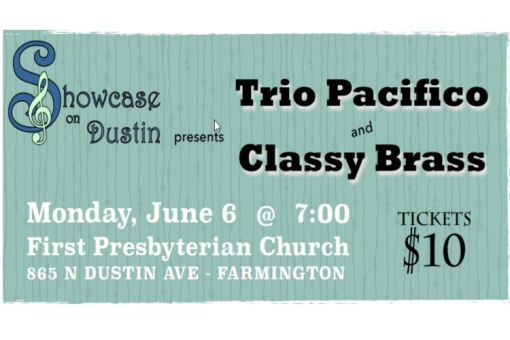 We Also Recommend
---
505 Cycles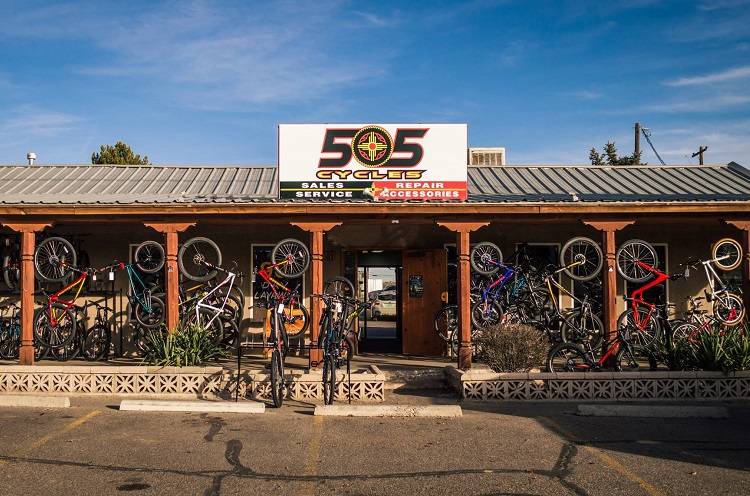 505 Cycles is open for all your cycling needs, purchases, and repairs! Their hours of operation are Monday - Friday from 10 a.m. to 6 p.m., Saturday from 10 a.m. to 5 p.m. Please call or join them on Facebook for specials and info about group rides.
Learn More
»
4301 E. Main Street, Farmington, NM
505-326-0429