Previously Held March 30, 2017
San Juan College School of Energy Merrion Rm. A & B
Join the U.S. Commercial Service and its resource partners for a regional export conference, RURAL EXPORT FORUM: Connecting Rural Business with Export Resources. Learn about resources to promote goods and services produced in rural America. Join us as our Arizona and New Mexico partners discuss rural export opportunities in three tracks: E-Commerce, Tourism and Manufacturing.
Event Information
San Juan College School of Energy Merrion Rm. A & B
5301 College Boulevard Farmington, NM
Navajo Nation/Shiprock Regional Business Development Office
Visit Website
Free
505-368-1321
Learn from experts and business leaders through sessions covering:
E-commerce Developments and Opportunities – Are You Reaching Your Potential Customers in Global Markets?
Global Tourism Markets – How to Attract International Visitors to Your Region
Developing International Sales Channels for Manufactured Goods
Panels featuring economists, industry professionals, trade experts and resource partners will explore these questions and others to help you define your competitive strategy for exporting. Also, meet One-on-One with resource partners for identifying market opportunities and receive help in overcoming international sales challenges.
Helpful Info
We hope you enjoy the many things there are to see and do in the Farmington area! Start exploring today with these helpful links:
Order your Free Vacation Guide
Where to Stay
Where to Dine
Where to Shop
Where to Play
We Also Recommend
---
Bisti Badlands / De-na-zin Wilderness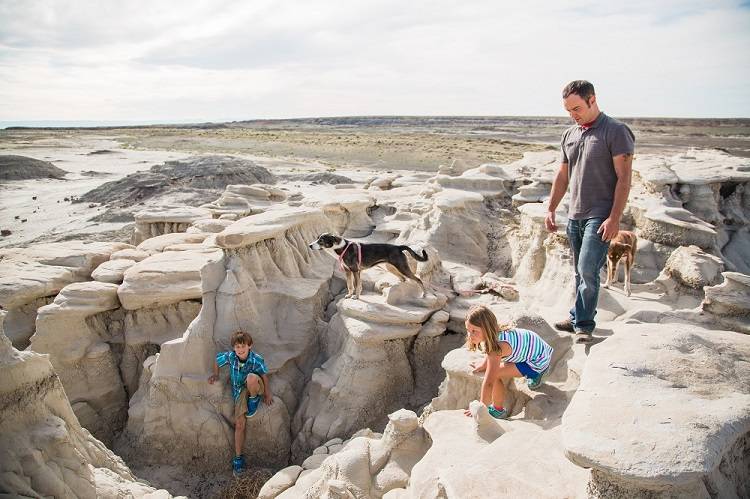 The Bisti Badlands offers roughly 60 square miles of remote badlands and some of the most unusual scenery in the world. National Geographic Traveler listed the Bisti/De-Na-Zin Wilderness, also known as the Bisti Badlands, one of their must-visit adventure destinations! This is a bucket list vacation for every venturesome hiker, explorer, and photographer.
Learn More
»
Road 7297, off of Highway 371 South of Farmington, NM
(505) 564-7600