Previously Held June 21, 2022
Farmington Public Library
Join us for "Dinner and an outdoor Movie" as the Farmington Public Library starts our summer session of Reel Readers!
Event Information
Farmington Public Library
2101 Farmington Ave
FREE
505-566-2204
Tuesday, 6-21-22: Wolfgang Peterson's The NeverEnding Story. This 1984 adaption stars Noah Hathaway, Barret Oliver, and Tami Stronach, about a troubled boy who dives into a wonderous fantasy world through the pages of a mysterious book.

Tuesday, 7/19/22 : George Lucas's Star Wars: A New Hope. This 1977 science fiction film was the first film released in the Skywalker Saga. It features a young farmer, Luke Skywalker, receiving a message intended for Obi-Wan Kenobi, and him joining Kenobi on an epic space trip to rescue her. The movie stars then-unknown Mark Hamill, Harrison Ford, and Carrie Fisher, along with veteran actors Peter Cushing, Alec Guinness, and James Earl Jones.

Pick up a copy of the book to read beforehand (if you have time) & bring your brown bag dinner to the 8:00PM program. We will be set up in the north courtyard. Don't forget to complete the activity in Beanstack!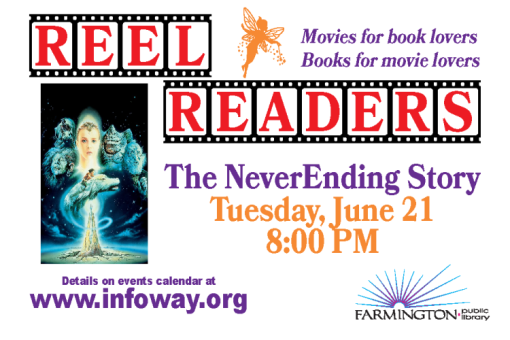 We Also Recommend
---
Aspen Leaf Frozen Yogurt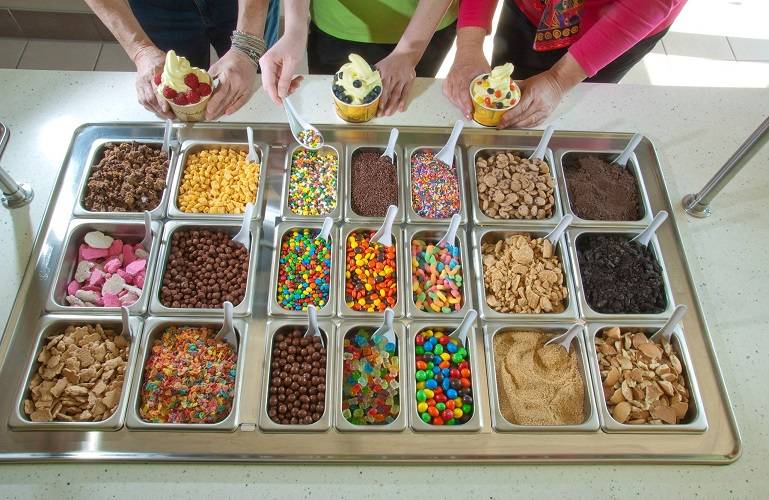 This is the self-serve quality frozen yogurt shop you must visit! Open noon to 9 pm daily. Follow them on Facebook for updates and local specials and visit their website!
Learn More
»
5150 E Main St, ste 105, Farmington, NM 87402
505-564-4385