This is the self-serve quality frozen yogurt shop you must visit! Open noon to 9 pm daily. Follow them on Facebook for updates and local specials and visit their website!
5150 E Main St, ste 105, Farmington, NM 87402
505-564-4385
farmingtonaspenleaf@gmail.com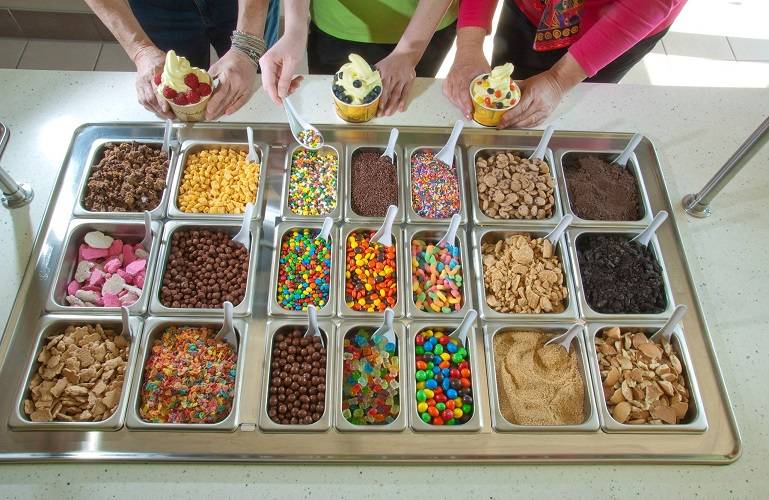 Stop in to meet their friendly staff, enjoy the fantastic yogurt and toppings and stay for a while as you get comfortable and chatty in this welcoming space.
At Aspen Leaf, you are completely in charge of your yogurt experience! Grab a cup, swirl it with any number of combinations of yogurt flavors, then top it off with your favorite toppings. Choose one, three, ten toppings -- it's up to you! And because your creation is priced by weight, you can control what you want to pay. Aspen Leaf features unique flavors in both tart and sweet, including all the familiar favorites, including gluten-free, low fat, nonfat, dairy-free, and sugar-free options.