Previously Held October 28, 2021
Farmington Civic Center
A day of professional development, networking, a line-up of speakers and presentations and more!
Event Information
Farmington Civic Center
200 W. Arrington Farmington, NM
$60.00
505-325-0279
The Four Corners Professional Women's Summit is an annual event aimed at cultivating professional relationships, creating networking opportunities, and providing quality training and development for individuals in the Four Corners Region and beyond. Networking coffee and lunch are included in the registration fee of $60.00. Virtual tickets are available as well. The Professional Women's Summit will take place at the Farmington Civic Center from 8am-5:30pm on October 28, 2021. For more information, visit http://www.professionalwomens-summit.com or phone 505-325-0279.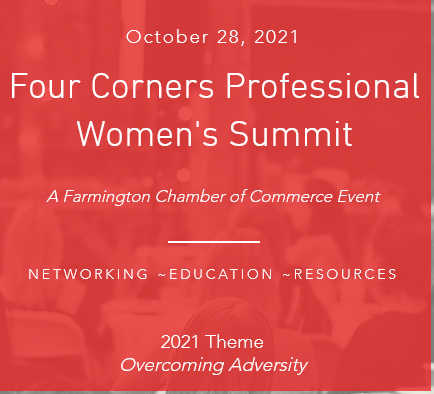 We Also Recommend
---
Farmington Civic Center
The Farmington Civic Center is conveniently located in the center of downtown Farmington. This facility hosts a variety of concerts, plays and performances throughout the year. The Civic Center also offers convention and meeting space.
Learn More
»
200 W. Arrington, Farmington NM
505-599-1144