Previously Held October 13, 2022
Farmington Civic Center
A day of professional development, networking, inspiring speakers & presentations and more on Thursday, October 13th! An evening networking event will also take place from 4:30 - 7:00pm on Wednesday, October 12th. VOTED A JOLT WORTHY EVENT!
Event Information
Farmington Civic Center
200 W. Arrington Farmington, NM
$75.00-$100.00
505-325-0279
An evening networking opportunity on October 12th, followed by a full day of dynamic and engaging speakers including local leaders as well as out of town presenters. This year focus is on the 2022 theme of "Reinventing Yourself". The $75.00 registration fee includes evening networking and a VIP reception, the October 13th morning coffee and muffin networking session, lunch, all presentations and the 2022 event tote bag. Early bird registration pricing ends on August 31st!
Evening Networking Event
Wednesday, October 12th, 4:30 - 7:00pm at the Farmington Civic Center
4:30pm Hors d'oeuvres~Cash Bar~Music by the Zia Chicks
5:30pm Speed Networking
6:30pm Speaker Meet-N-Greet
​Four Corners Professional Women's Summit: "Reinventing Yourself"
Thursday, October 13th, 8:00am - 4:15pm at the Farmington Civic Center
8am - 8:55am Registration & Networking | Coffee & Muffins
9am Opening Remarks
9:10 - 9:55 Shellie Whitfield
9:55 -10:05 Break
10:05 - 10:50 Shawna Becenti
10:50 -11:00 Break
11:00 - 11:45 Rebecca Kristene & Nevaeh Luttrell
​12:00 - 1:30 Lunch Prepared by the Chile Pod
12:30 - 1:00 Tonya Stinson & Farmington Mayor Nate Duckett Lunch Presentation
1:05 -1:30 Heather Holmes
1:40 - 2:25 Dr. Sugar Singleton
2:25 - 2:35 Break
Special Announcement
2:35 - 3:20 Darrah Blackwater
3:20 - 3:30 Break
3:30 - 4:15 Carey Rose O'Connell
Registration is Open:
Early Bird Registration $75, Ends August 31st
​Late Registration $100, September 1 - 30th
Registration Ends September 30th
For more information or to register, visit http://www.professionalwomens-summit.com.
We Also Recommend
---
J.A. Jewelers & Co.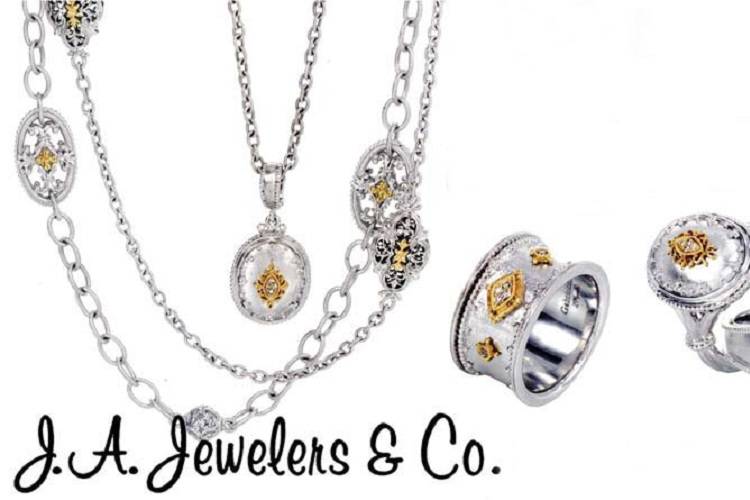 This family-owned business can help you make that special moment shine with custom-made rings and other fine jewelry. Join them on Facebook for updates.
Learn More
»
2909 E 20th St, Farmington, NM 87402
505-599-9400