Previously Held
Farmington Museum & Visitor Center
The Farmington Museum has an extensive collection of these cultural artifacts and they will be showcased in the exhibition Petroliana: Oil and Gas Memorabilia from the Farmington Museum Collection.
Event Information
Farmington Museum & Visitor Center
3041 E Main Farmington, NM
Free
505-599-1174
The oil and gas industry has been an important part of American history, having fueled the country's industrial expansion. One of the most visible aspects of the industry has been the memorabilia such as gas pumps, oil cans and signs which have dotted the American landscape since the beginning of the twentieth century.
About The Collection
The exhibit, Petroliana: Oil and Gas Memorabilia, features items from the Alan Hawkinson collection. Hawkinson amassed this collection of area oil and gas memorabilia over time. He donated the collection to the Farmington Museum so that it could be shared with a larger audience.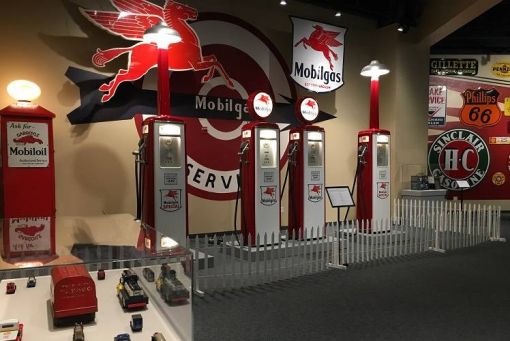 We Also Recommend
---
Farmington Museum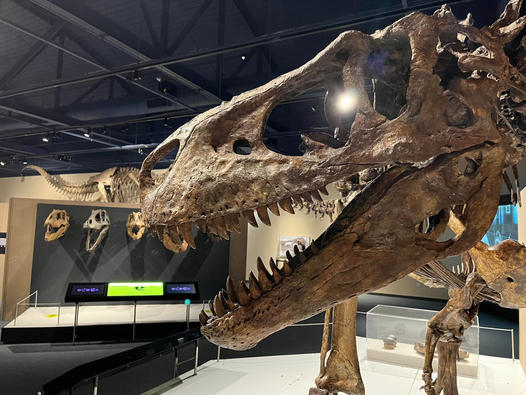 Hours: Monday-Saturday 10:00am to 5:00pm. Sunday 12:00pm-5:00pm. Experience a wide variety of exhibits relating to the diverse history of the area's cultures, traveling exhibits, and art shows when you visit the Farmington Museum. National and regional juried arts shows are also featured as well as an exceptional selection of lectures and workshops.
Learn More
»
3041 E. Main Street, Farmington, NM
505-599-1174
---
Sherman Dugan Museum of Geology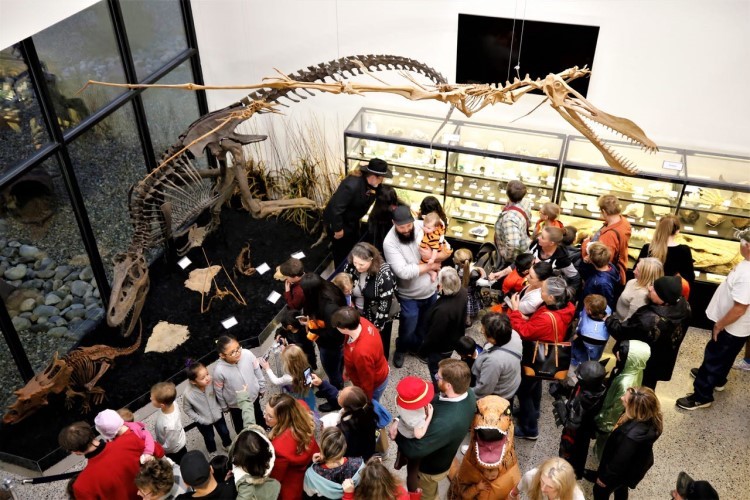 The Sherman Dugan Museum of Geology is located in the San Juan College School of Energy and features a fascinating collection. This is a must-see for fossil lovers and rock hounds.
Learn More
»
4601 College Blvd. Farmington NM 87402
---
B-Square Ranch
B-Square Ranch is owned and operated by Tommy Bolack. This 12,000-acre ranch serves as a wildlife preserve, experimental farm and working ranch. The Bolack Museum of Fish and Wildlife and the Bolack Electromechanical Museum are also located on the B-Square Ranch grounds.
Learn More
»
3901 Bloomfield Hwy. Farmington, NM 87401
505-325-4275