Previously Held June 3, 2023
Berg Park
Celebrate National Trails Day on Saturday, June 3 2023 with the City of Farmington and ORII (Outdoor Recreation Industry Initiative)!
Event Information
Berg Park
400 Scott Ave, Farmington NM 87401
Free
505-599-1565
For this year's National Trails Day, we'll be doing trail maintenance on part of the Road Apple Rally course (exact trail segment TBD). Meet at the Calle Norte Trailhead (https://goo.gl/maps/tUAy4tnNax18tNgy8) at 8:00 AM, and plan on being back by noon. We'll provide all the tools, but if you have a favorite handsaw or pair of loppers go ahead and bring it. Volunteers need to bring water/snacks and sun protection (hats and long sleeves are recommended) and wear long pants and closed-toe shoes. Folks under the age of 16 need to be accompanied by an adult. This event will involve mild-moderate physical activity. Plan on walking up to a mile.
All volunteers who register will get a sweet Buff head/neck covering, courtesy of the American Hiking Society.
Questions? Email Evan Pilling, City of Farmington Outdoor Recreation Coordinator at epilling@fmtn.org.
What: National Trails Day Animas River Trail Cleanup Event
When: Saturday, June 3 from 8:00 AM - 12:00 PM
Where: East Glade Trailhead (Calle Norte Bike Park)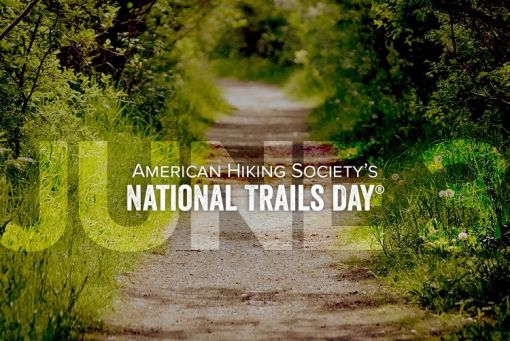 We Also Recommend
---
Desert River Guides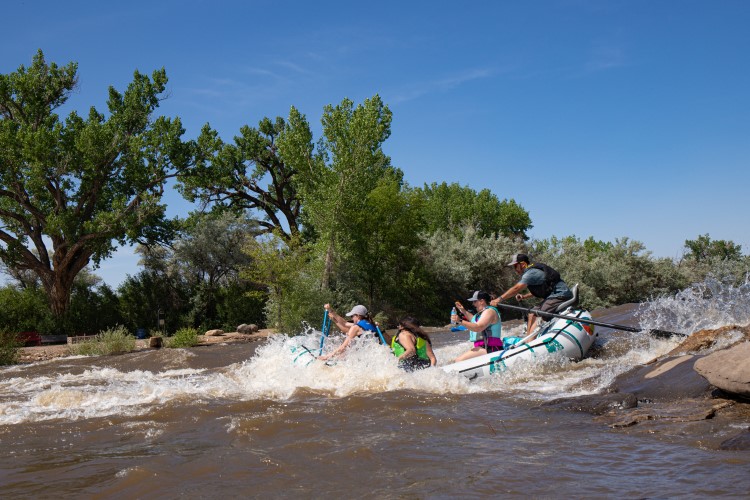 Let local rafting experts guide you on a memorable river experience! Desert River Guides offers a variety of family-friendly and scenic floats along the Animas River and the San Juan River in the Farmington area.
Learn More
»
109 E Pinon St, Farmington, NM 87401
505-427-7734