Previously Held March 14, 2020
SunRay Park & Casino
THIS EVENT HAS BEEN POSTPONED - SunRay Park & Casino presents an evening full of thrills. Attend the Billionaires' Club Annual Masquerade Ball and help get the soiree back on track by solving the crime before the masked menace gets away!
Event Information
SunRay Park & Casino
39 Rd 5568, Farmington, NM
$50 per couple or $30 per person
505-566-1200
This three-hour interactive event is full of mystery, fun, and an amazing three-course meal which includes main course choices of prime rib or chicken cordon blue. (Dress the part and masks will be provided!)
EVENT POSTPONED
"The Murder Mystery Dinner scheduled for March 14th, 2020 has been postponed. This decision is based on the evolving COVID-19 public health threat, our ability to ensure the events do not contribute to the spread of the pandemic. It is our hope to reschedule this event for a later date. We will process refunds to customers, however, it may take several days for a credit to appear. Refunds can be processed by calling (505) 566-1200 or emailing events@sunraygaming.com. We hope that everyone will join us for the rescheduled date as the response and anticipation of the event have exceeded our expectations. (Date still to be determined)."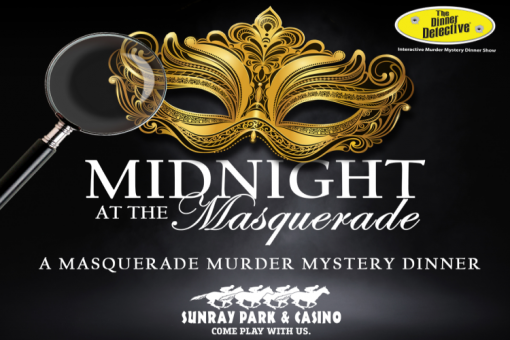 We Also Recommend
---
SunRay Park & Casino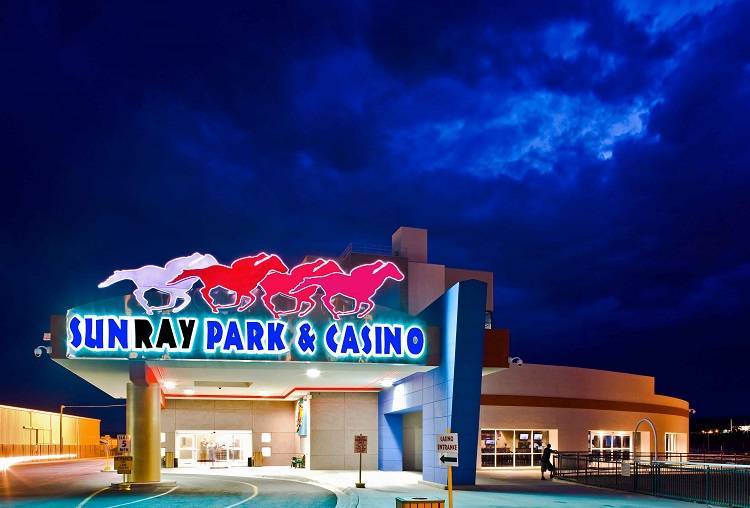 SunRay Park & Casino features a wide array of the best in today's gaming! Newly remodeled, stop in to see the new decor and enjoy playing in this cozy environment. This location is popular for the live horse racing season and year-round simulcast. Join SunRay Park & Casino online for updates.
Learn More
»
39 Road 5568, Farmington, NM
505-566-1200