Previously Held September 27, 2023
Farmington Museum
Farmington Museum invites you to Make Connections with Artist Rod S. Hubble and Julie Krause on Wednesday, September 27th from 10:00am-12:00pm.
Event Information
Farmington Museum
3041 E. Main St. Farmington, NM
Free!
505-599-1174
Artistic exploration and expression provides tertile ground for reflection and meaning-making. This experiential art group will draw from concepts and ideas found in Rod Hubbel's paintings. Mr. Hubbel will kick the group off by discussing some of the themes and ideas that inform his process. After this discussion, Julie Krause will take the group through an interactive session of artmaking. Participants will have an opportunity to reflect on the themes from his artwork and identify related themes important to them, then choose art materials they want to work with and make their own artwork in response.
FREE art program! Supplies are provided. Please call 505-599-1174 to register. Space is limited to 20 people so register now!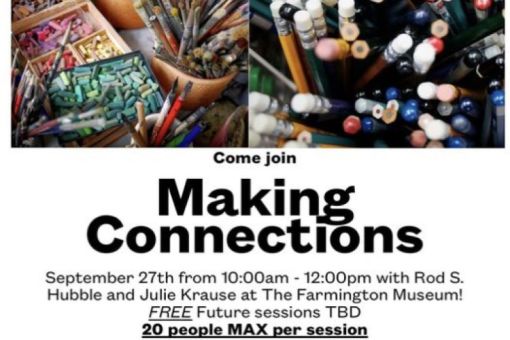 We Also Recommend
---
Museum of Navajo Art & Culture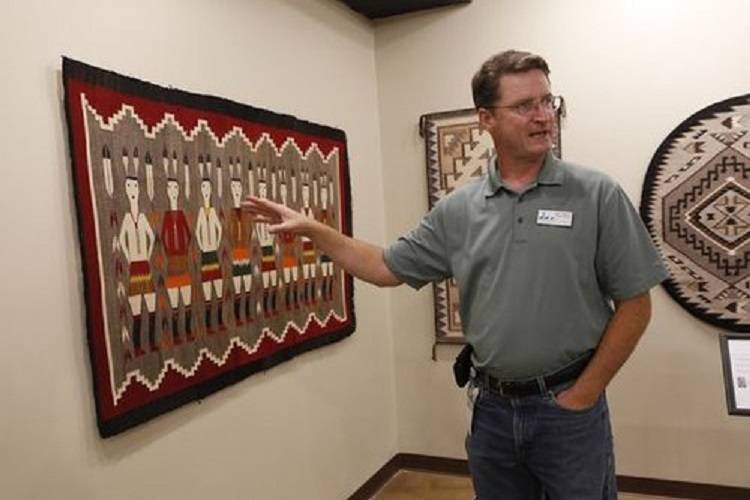 The Museum of Navajo Art and Culture is located in historic downtown Farmington, as part of the newly dedicated New Mexico Arts and Cultural District. The museum features a truly significant collection of Navajo Rugs with Navajo textiles from the early 1900's to today.
Learn More
»
301 W Main St, Farmington, NM
505-599-1533