Previously Held May 20, 2023
San Juan College Graduation Plaza
Support KSJE and all they do to promote Farmington and local non-profit organizations at the 2023 Zero Mile Fun Run on Saturday, May 20, 2023 from 10:30am to 12:00pm at San Juan College! As you're reading this, you're already training! Pre-registration ends Friday, May 12th.
Event Information
San Juan College Graduation Plaza
4601 College Boulevard Farmington, NM
$15 in advance or $20 day of event
505-566-3517
This event is a fundraiser for KSJE 90.9FM. It will take place 10:30 a.m. Saturday, May 20, 2023, at San Juan College Learning Commons Plaza:
Not athletic? No Problem!
Don't run? No Problem!
Want to Support KSJE? No Problem!
Become a Zero Mile Achiever!
Who says you need to go the distance to have fun? Zero miles, zero sweat, and all the fun! Join in the fun to support KSJE at the Zero Mile Fun Run! That's right, a zero-mile run! Register now to reserve your T-shirt for $15!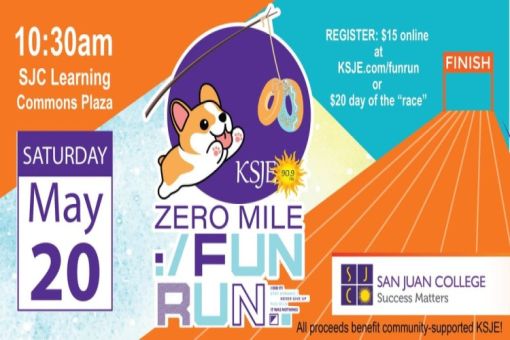 We Also Recommend
---
San Juan College Disc Golf Course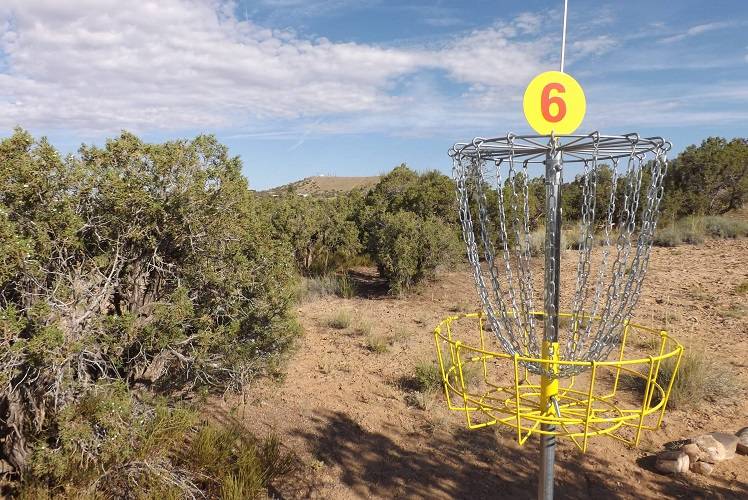 Located on the campus of San Juan College, this 27 hole disc golf course is a local favorite! The course actually begins behind the San Juan College Health and Human Performance Center. Visitors are encouraged to stop inside for a course map.
Learn More
»
4601 College Boulevard Farmington, NM
505-566-3410