Previously Held
Begin at Farmington Museum & Visitor Center
VOTED A JOLT WORTHY EVENT! Join the Farmington Museum for History Hikes and discover the cultural and natural treasures of the Four Corners region! 2018 History Hikes are scheduled for the second Saturday of every month, May - September. Dates include May 12th, June 9th, July 14th, August 11th and September 8th.
Event Information
Begin at Farmington Museum & Visitor Center
3041 E Main Farmington, NM
$20 per person
505-599-1174
History Hikes are back at the Farmington Museum! Join them on the second Saturday of the month, May through September, for a fun and informative hike that explores the cultural and natural history of the Four Corners region. Space is limited and registration is required. This program is for adults 18 years and older and includes transportation and lunch. To register please call (505) 599-1400 or online using WebTrac.
2018 History Hikes Schedule
May 12, 2018
Participants will hike a 5.8-mile loop to explore Natural Bridges National Monument's two largest natural bridges, the sandstone cliffs of White Canyon, and the Horse Collar Ruins.

June 9, 2018
Participants will hike 4.8 miles round trip to discover Bandelier National Monument's Frijoles Canyon and Upper and Lower Falls.

July 14, 2018
Participants will hike to Spud Lake in the San Juan National Forest. This 2.4 mile out-and-back trail features aspen groves, a beaver pond, and the charming Spud Lake.

August 11, 2018
Participants will hike 4 miles through the Weminuche Wilderness to enjoy alpine lakes and stunning views of the Grenadier Mountain range.

September 8, 2018
Participants will hike 3.8 miles through beautiful fall foliage down to Purgatory Flats and Cascade Creek near Durango, Colorado.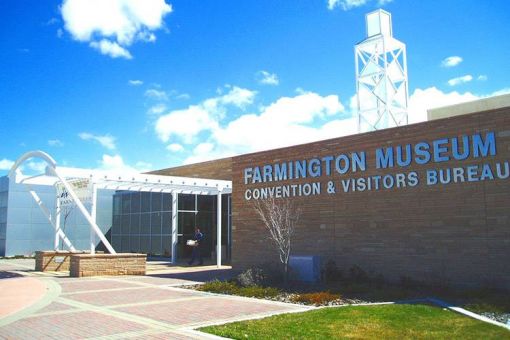 We Also Recommend
---
Bisti Badlands / De-na-zin Wilderness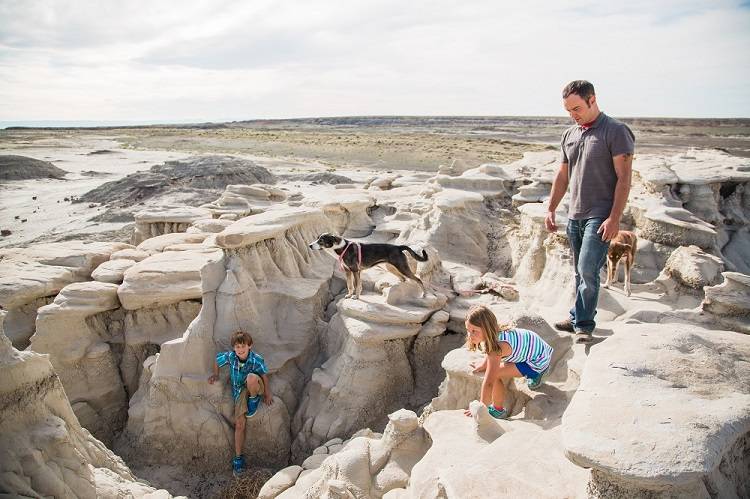 The Bisti Badlands offers roughly 60 square miles of remote badlands and some of the most unusual scenery in the world. National Geographic Traveler listed the Bisti/De-Na-Zin Wilderness, also known as the Bisti Badlands, one of their must-visit adventure destinations for 2019! This is a bucket list vacation for every venturesome hiker, explorer, and photographer.
Learn More
»
Road 7297, off of Highway 371 South of Farmington, NM
(505) 564-7600