Previously Held August 5, 2023 - September 16, 2023
Farmington Museum & Visitor Center
History Hikes are back at the Farmington Museum!
Event Information
Farmington Museum & Visitor Center
3041 E Main Farmington, NM
$35 per person/$30 for FMF/RNC Members.
505-599-1174
Join the Farmington Museum for a fun and informative hike that explores the cultural and natural history of the Four Corners region. Space is verry limited and registration is required. This program is for 16+ years and older and includes transportation with a box lunch.
Hike Schedule:
Saturday, September 2nd Ice Lake--This trail is near Silverton CO with an elevation gain of 2,420 feet. This trail is rated moderate with 7 miles roundtrip.
Saturday, September 16th Columbus Basin Trail--near Hesperus, Colorado. This 5-mile roundtrip trail is rated moderate with a gain of elevation of 1,263ft..
Saturday,, September 30th Comb Ridge, Bluff Utah
Bus leaves from the Farmington Museum promptly at 8:00am. Call 505-599-1400 for registration or questions. Cancellations can be made 48-hours in advance for credit for use for a future hike. Please pack plenty of water, sun screen, hat, and appropriate shoes. Fee: $35 per person OR $30 for FMF/RNC Members.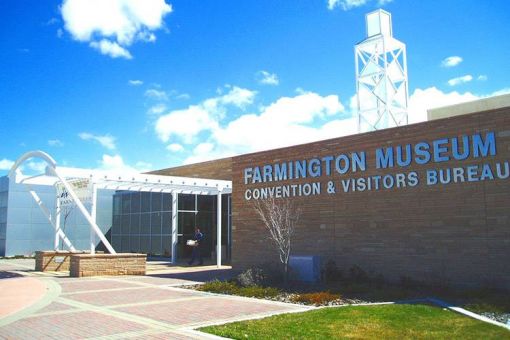 We Also Recommend
---
Bisti Badlands / De-na-zin Wilderness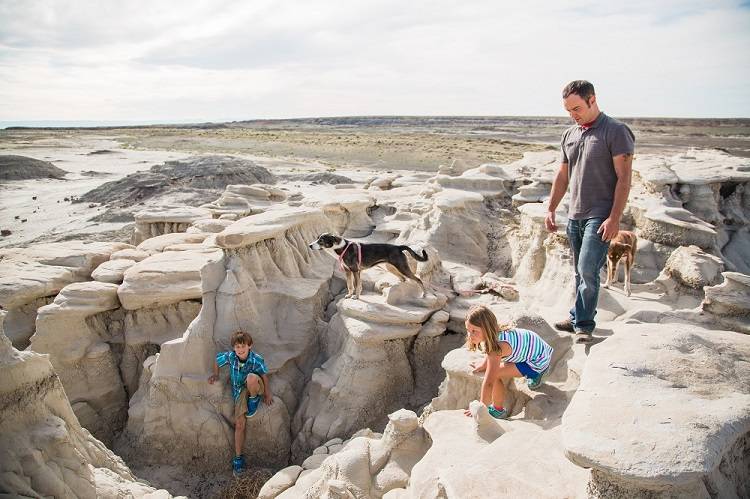 The Bisti Badlands offers roughly 60 square miles of remote badlands and some of the most unusual scenery in the world. National Geographic Traveler listed the Bisti/De-Na-Zin Wilderness, also known as the Bisti Badlands, one of their must-visit adventure destinations! This is a bucket list vacation for every venturesome hiker, explorer, and photographer.
Learn More
»
Road 7297, off of Highway 371 South of Farmington, NM
(505) 564-7600