Previously Held November 28, 2019
Berg Park
Join Running Medicine Farmington for the 3rd Annual Gratitude Run on Thanksgiving Day!
Event Information
Berg Park
400 Scott Avenue Farmington, NM
Registration Fee is a non-perishable food item that will be donated to the local ECHO food bank. 
505-392-9378
Join us on Thursday, November 28th for the 2019 Gratitude Run & Walk presented by Running Medicine Farmington. Celebrate with us on Thanksgiving morning for a unique run and walk, as we show our Gratitude for a great year in mind, body and spirit. All participants are asked to bring a non-perishable food item in acceptance as your registration fee. All donations will be donated to the local Echo Food Bank. This event is open to all ages and all fitness levels. We hope to see you on Thanksgiving morning.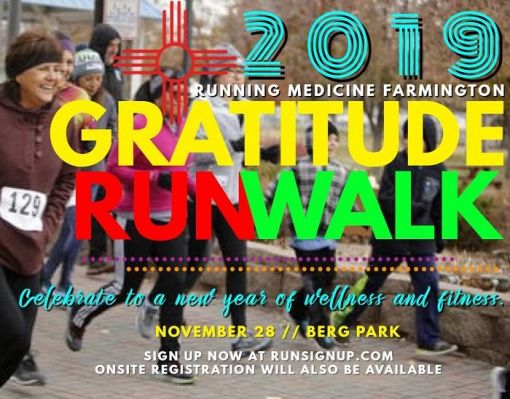 We Also Recommend
---
Animas River Trails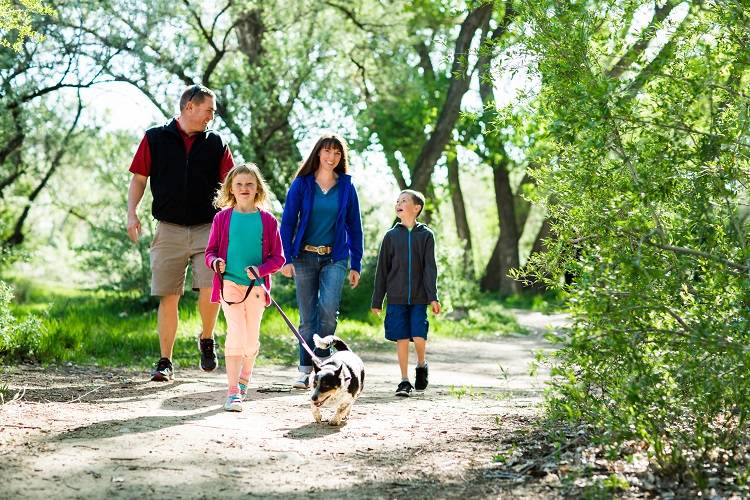 At the very heart of Farmington, you will find a beautiful system of 8+ miles of trails nestled along the Animas River. Visitors can enjoy walking, running, and biking along the trails and explore parks, playgrounds, the Riverside Nature Center, and the All Veterans Memorial year-round.
Learn More
»
Berg Park access, intersection of San Juan Blvd. and Scott Ave.
505-599-1400
---
Four Corners Explorers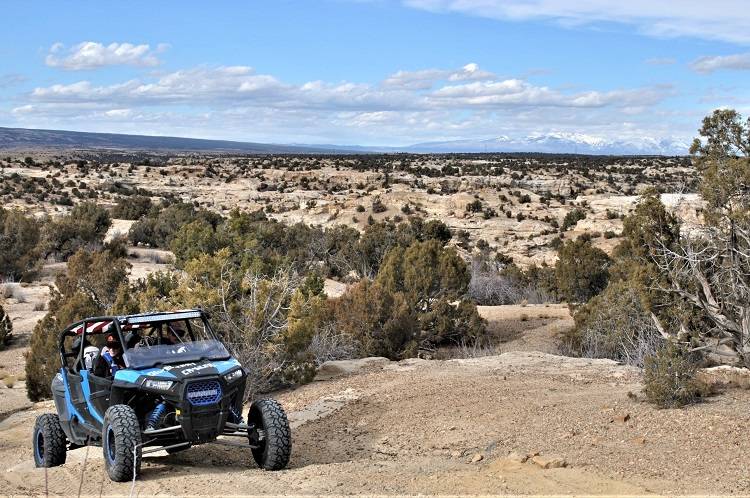 It's no secret, Farmington has some truly phenomenal off roading. Four Corners Explorers is the perfect service to help you experience the trails and vistas everyone's talking about. This local, family-owned business offers UTV rentals for you and your friends or family to venture out into nature and have a thrilling experience like never before! Half and full day rentals are available, as are guided Dark Sky Tours.
Learn More
»
5101 College Blvd Bay 5302 Farmington, NM 87402
505-793-5092