Previously Held August 12, 2022
Aztec Pioneer Village
Lone Piñon will be presenting a free concert of Hispanic folk music of New Mexico in the Pioneer Village on Friday, August 12, at 7 p.m.
Event Information
Aztec Pioneer Village
125 N. Main Ave, Aztec, NM
Free!
505-334-9829
Lone Piñon is a New Mexican string band, or "orquesta típica", whose music celebrates the integrity and diversity of their region's cultural roots. With fiddles, upright bass, guitars, accordions, vihuela, and bilingual vocals, they play a wide spectrum of the traditional music that is at home in New Mexico. "They make the music of the border into something living, breathing, and absolutely enticing." For more information about Lone Piñon, please visit their website.
This concert is being presented with assistance from the Northwest New Mexico Arts Council. Sponsors include Aztec Chamber of Commerce · Aztec Rogue Foods · KARE Drug · Rivas Auto Finish · Rubia's · San Juan Masonic Lodge · Step Back Inn · and individuals from the community.

For concert, please enter the Pioneer Village through the gate on Park Ave., near the splash pad.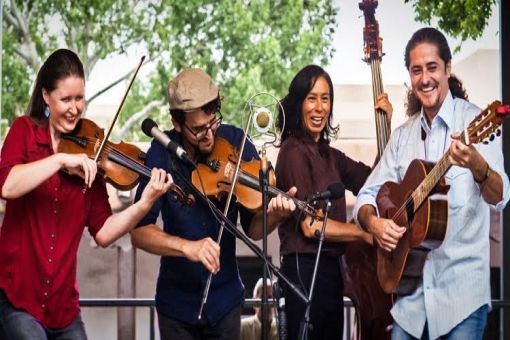 We Also Recommend
---
Aztec Ruins National Monument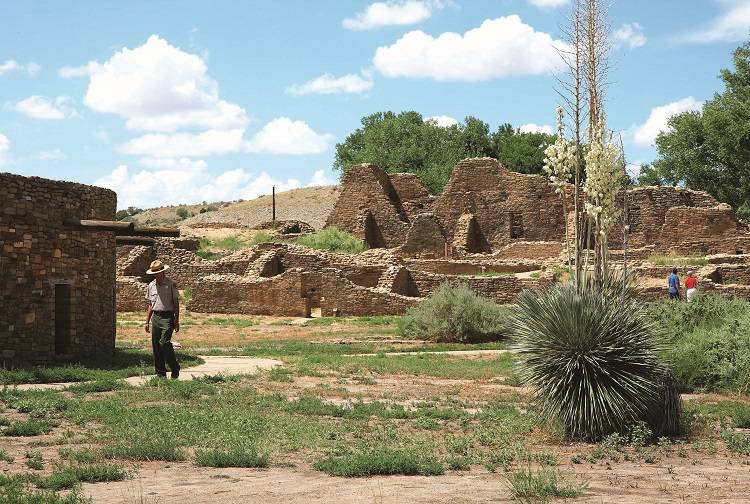 Aztec Ruins National Monument provides visitors an intimate opportunity to explore ancient ruins built by the ancient Ancestral Puebloans in the 1100s. Aztec Ruins features ceremonial, public, and storage structures as well as the "Great Kiva" the oldest and largest reconstructed Kiva in North America.
Learn More
»
725 Ruins Road, Aztec, NM 87410
505-334-6174