Previously Held June 17, 2022
Locke St. Eats
Locke St. Eats is hosting a Family Fun Night! Games, snacks and music!
Event Information
Locke St. Eats
112 N. Locke St Farmington NM
No entry fee
Bring your family to Locke St. Eats on Friday, June 17th from 6:00PM-9:00PM for some fun! Free pre-prepackaged snacks but food trucks will also be on site. Restrooms. Free parking adjacent. Events include:
Family friendly dance 5:00PM-7:30 PM
Fire Truck Spray 7:00 PM
Shawn Arrington Blues Band 7:30-9:30 PM
Car Show
Family Games:
Corn Hole
Hula Hoops
Horseshoes
Kick ball
Water Balloons
Glow sticks
Face Painting
Crafts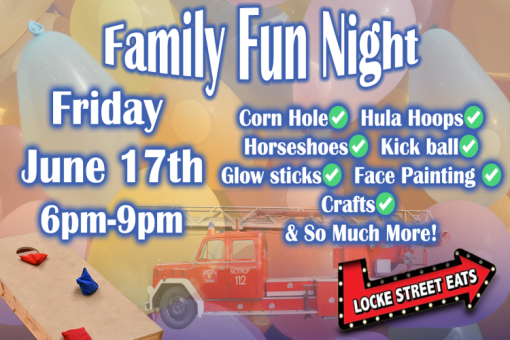 We Also Recommend
---
Bisti Bay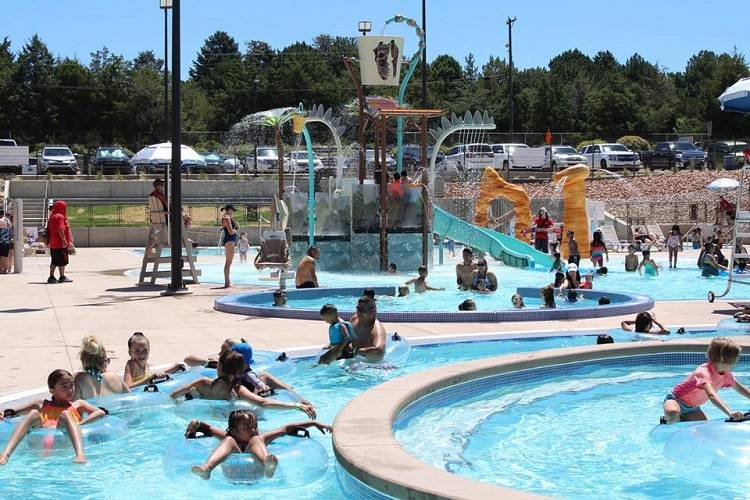 Make a splash at this one-of-a-kind water park! With a lazy river, water slides and so much more there's something fun for all ages. The unique design of this outdoor water park pairs Farmington's unique landscapes and geology with BIG FUN!
Learn More
»
1701 N Dustin Ave., Farmington, NM 87401
505-599-1188