We Also Recommend
Bisti Badlands Camping
Located 36 miles from the heart of Farmington, visitors can discover the most unique landscapes found in New Mexico in the Bisti Badlands. Camping is permitted in the Bisti, and offers a rewarding experience for those looking to explore the mesmerizing 41,000+ acres. Please note, as a protected Wilderness Area, special rules and regulations apply.
Learn More
»
Road 7297, (off Highway 371) Farmington, NM
(505) 564-7600
---
Aztec Ruins National Monument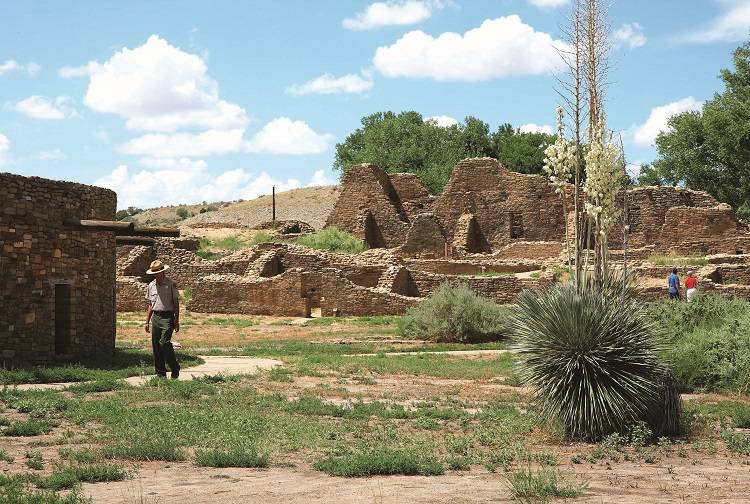 The site is open from 9:00 am to 5:00 pm. Visitors will be able to utilize restrooms, the picnic area, and the short trail through the Aztec West great house. All trails are self-guided, with park brochures and information available on site. The visitor center, museum, and bookstore are closed until further notice due to the Covid-19 virus. Those interested in learning more about Aztec Ruins are encouraged to take the cell phone audio tour by calling 505-386-0361 or by going to azru.toursphere.com.
Learn More
»
725 Ruins Road, Aztec, NM 87410
505-334-6174
---