Previously Held
An online and radio event
Celebrate the holiday season with a Christmas classic! Charles Dickens' "A Christmas Carol" Presented by KSJE and Theater Ensemble Arts will air on KSJE 90.9 FM December 24 and 25 at 7 pm and Sunday, December 27 at 2 pm.
Event Information
An online and radio event
ksje.com
Free, donation appreciated
(505) 566-3517
The classic tale of redemption and the spirit of Christmas is brought to life in this new adaptation. Ebenezer Scrooge, the elderly miser, is told by the ghost of his former business partner that he shall be visited by three spirits, and these spirits have a message for him; change his greedy ways or suffer an eternity in torment.
Theater Ensemble Arts and KSJE 90.9 present Charles Dickens' A Christmas Carol, a Radio Play by Brit C. Ward. on KSJE 90.9 FM and www.ksje.com.
Thursday, December 24 @ 7PM
Friday, December 25 @ 7PM
Sunday December 27 @ 2pm
Christmas Radio Donation
Theater Ensemble Arts is an all-volunteer non-profit community theater. Donate today to support your community theater!!! Select from the items below, or do a custom donation for any amount. Your donations help pay for licensing rights for productions, scripts, insurance for our actors, overhead costs for the scene shop and so much more. Until we can see you at the theater again--your support is more important than ever. Happy Holidays!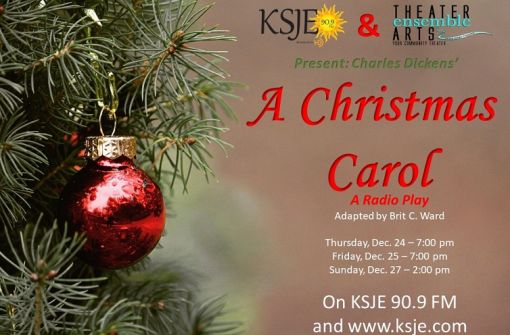 We Also Recommend
---
Sherman Dugan Museum of Geology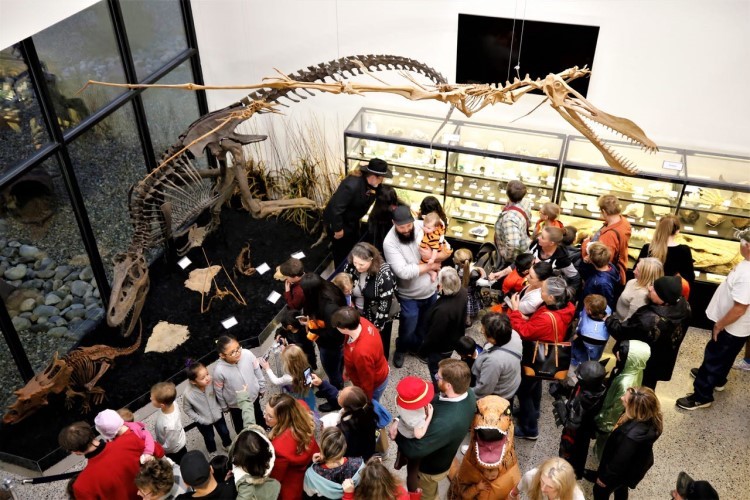 The Sherman Dugan Museum of Geology is located in the San Juan College School of Energy and features a fascinating collection. This is a must-see for fossil lovers and rock hounds.
Learn More
»
4601 College Blvd. Farmington NM 87402