Previously Held March 10, 2018
Henderson Fine Arts Center Performance Hall
BYU Theatre Ballet is Brigham Young University's top ballet touring company. Students in BYU Theatre Ballet perform regularly on and off campus in both traditional full-length classical ballets and innovative contemporary choreographic works. Theatre Ballet has performed the well-known ballet productions of Cinderella, Sleeping Beauty and Swan Lake to sold-out audiences.
Event Information
Henderson Fine Arts Center Performance Hall
4601 College Blvd, Farmington, NM 87402
$22 Adults, $20 Students, $18 Seniors, $15 children 12 and under
505-566-3430
A special royal tea party with the BYU Theatre Ballet will be open to all guests for an additional $5. Royal Tea Party tickets are $27 for adults, $25 for students, $23 for seniors and $20 for children 12 and under. This price will include seating for the BYU Theatre Ballet Company performance, tea and cookies. The tea party begins at 6:00 p.m. in the Henderson Fine Arts Center, 9000 rooms. Princes and princesses are encouraged to dress up in their favorite royal costumes. Seating is limited for the tea party.
Visit Farmington
We hope you enjoy the many things there are to see and do in the Farmington area! Start exploring today with these helpful links:
Order your Free Vacation Guide
Where to Stay
Where to Dine
Where to Shop
Where to Play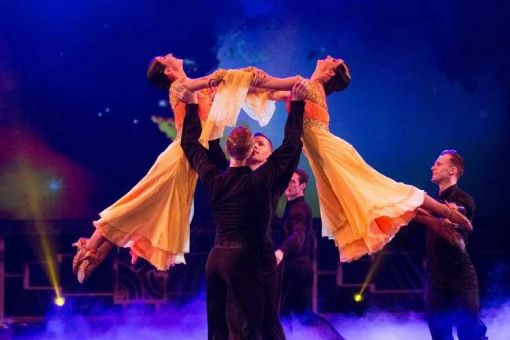 We Also Recommend