Previously Held November 3, 2022
Connie Gotsch Theatre at San Juan College
San Juan College's Broadening Horizons Lecture Series presents Romeo & Juliet's Astrology.
Event Information
Connie Gotsch Theatre at San Juan College
4601 College Blvd Farmington, NM
FREE
505-566-3430
Come explore the story of Shakespeare's "Romeo and Juliet" told through the perspective of the Renaissance understanding of Astrology, and learn the nuances of characters who follow their astrological signs and those who do not. The lecture will be held within the Connie Gotsch Theatre on Thursday, November 3rd beginning at 7:00pm. This is a free lecture series.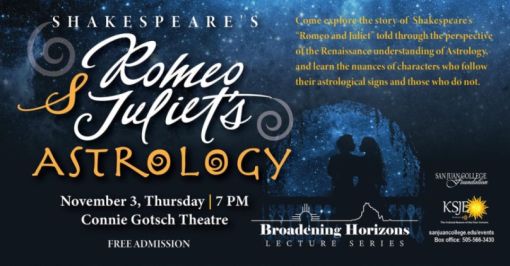 We Also Recommend
---
San Juan College Henderson Fine Art Gallery and Humanities Art Gallery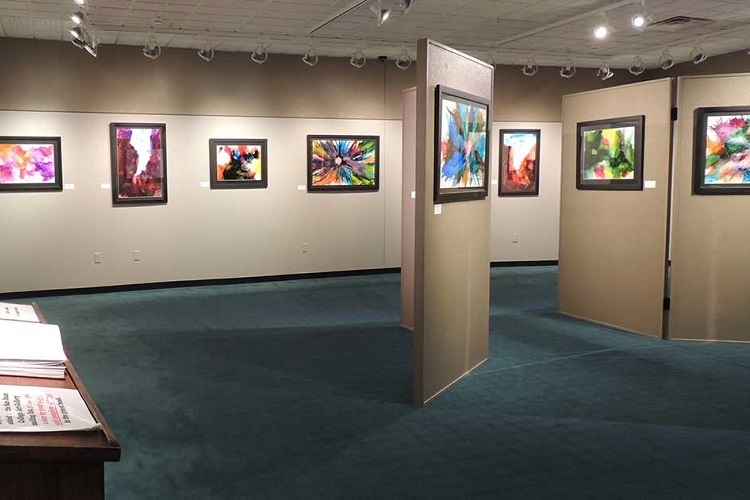 The Spirit of New Mexico is reflected in the collection of paintings, sculptures, ceramics, and other art forms that comprise the San Juan College collection.
Learn More
»
4601 College Blvd. Farmington, NM
505-566-3464