Previously Held February 24, 2022
Farmington Public Library
Bighorn Sheep conservation is vital to our area, and the Farmington Public Library will be hosting a presentation at 6pm on Thursday, February 24th.
Event Information
Farmington Public Library
2101 Farmington Ave
FREE
505-566-2210
Join wildlife expert, Chadd Drott, as he showcases his observations of the native Rocky Mountain Bighorn Sheep (Ovis canadensis) during his multiple trips over 2 years, totaling 60 days, deep in the high Rocky Mountains of Montana. Chadd will be describing and demonstrating through photos and videos the everyday life of Bighorn Sheep in their natural environment, including feeding and mating habits, social structuring of the herds, and their survival techniques in extreme conditions.

With over 25 years of hands-on wildlife experience through study, filming, photography, rehabilitation, and extended expeditions, Chadd's knowledge of nature and its patterns has allowed him to witness many unique events in the animal kingdom and share these stories and experiences with others. His presentations cater to all ages and interests, and he's happy to focus on any interest your group may have.
The program will be from 6-7pm on Thursday, February 24th at the Farmington Public Library.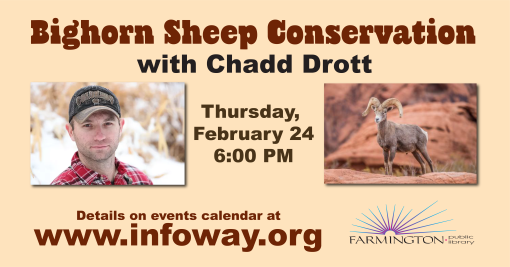 We Also Recommend
---
Riverside Nature Center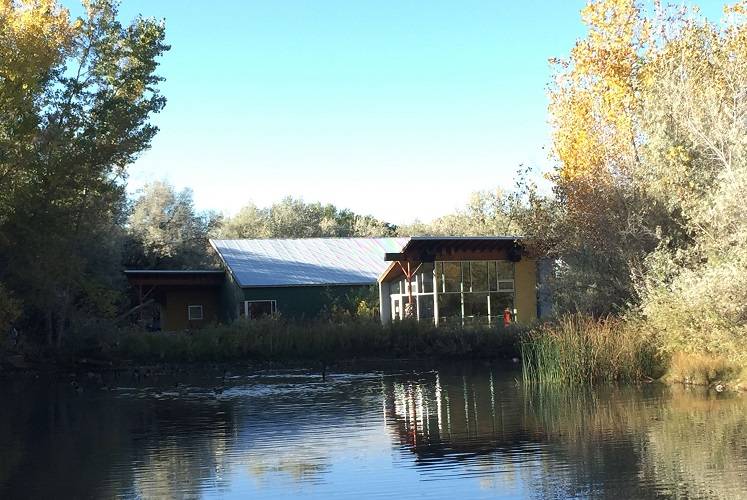 The Riverside Nature Center is a unique place to observe wildlife, begin a walk through the River Walk Trails, and learn about local flora and fauna! This facility is a must-visit for bird watchers.
Learn More
»
Animas Park off Browning Parkway, Farmington, New Mexico
505-599-1422