Previously Held December 11, 2021
Aztec, New Mexico
Aztec celebrates Christmas with Aztec Sparkles! Aztec Sparkles takes places on December 11th. The Find the Grinch activity runs from December 3rd-11th.
Event Information
Aztec, New Mexico
Along Main Ave Aztec, New Mexico
Free
(505) 334-7600
Aztec, New Mexico celebrates the Christmas season with Aztec Sparkles.
Find the Grinch!
The search runs from December 3rd-11th. Pick-up game sheet at participating business. Find the Grinch in window or inside business. Get 10 sightings varified by having business initial your form and leave completed form at the 10th business to enter drawing. A complete list of participating businesses is available at https://www.facebook.com/aztecnewmexico. Winner of random drawling will be announced at the parade on December 11th.
December 11th
All day Events:
Art show with snacks and beverages at Feat of Clay, 107 S. Main.

10am-6pm
DJ & music by Sound Machine at Chaco & Main Ave.
10am
Santa Dash 5k & 10k. Hosted by ATOS. Starts at Aztec Municipal Complex and goes to Aztec Ruins. Register early at https://my.raceresult.com/183753/?fbclid=IwAR3Uw9Zbu6VkHKT_NT7C5OY4Uuwe3qLGOTOj3w9TiCJKdySK82w8yXLW94Y. Race day registration is also available.
1-5pm
Ceramic painting at 550 Taproom. 119 E Chuska St.
2-4:30pm
Carnival for all boys and girls at the Aztec Boys & Girls Club. 311 S. Ash St.
4-5:30pm
Hay rides at Zia St & Main Ave.
Pictures with Anna and Elsa by Inspire Dance Academy at Main Ave Plaza
4-6pm
Santa at Sweet Bean, 100 N. Main Ave.
Cocoa & cider at 550 Brewing Taproom, 119 E Chuska St.
Coca at Main Ave Plaza by the VFW
Piano players at the Aztec Museum, Feat of Clay and Ryan Lane Law Offices
Face painting at the Aztec Theatre. 104 N. Main Ave.
Performances at Main Ave Plaza
5pm
Whoville/Grinch Costume Contest at Chaco St & Main Ave.
Parade registration and line up at the 100 block of N. Mesa Verde Ave. Parade entry forms can be picked up at the Aztec Visitor Center at 110 N. Ash Ave. The visitor center is open from 8-5 Tuesday-Friday. Forms must be returned by Friday, December 10th.
6pm
Christmas Parade! The parade will be on Main Ave in Aztec. The tree lighting will be at Minium Park following the parade.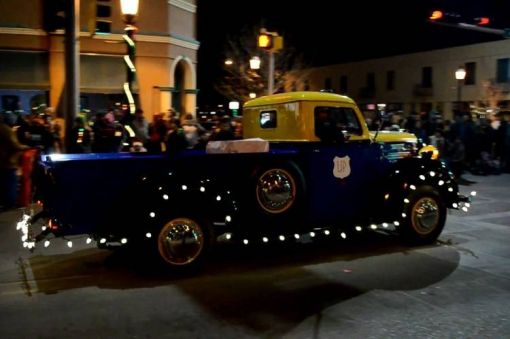 We Also Recommend
---
Aztec Ruins National Monument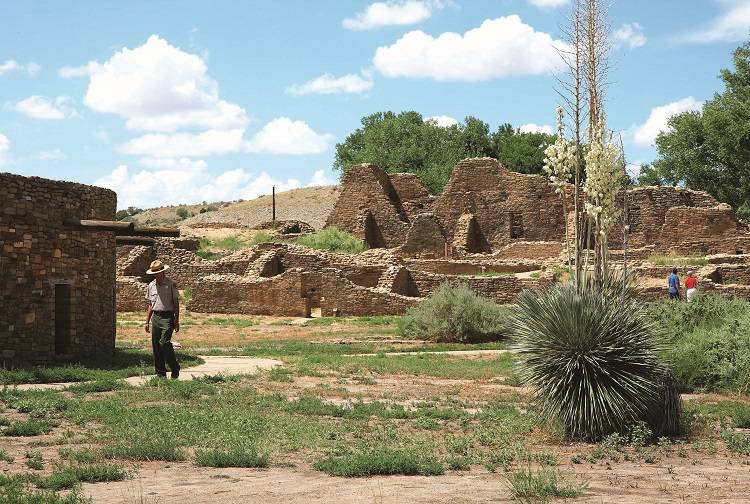 Aztec Ruins National Monument provides visitors an intimate opportunity to explore ancient ruins built by the ancient Ancestral Puebloans in the 1100s. Aztec Ruins features ceremonial, public, and storage structures as well as the "Great Kiva" the oldest and largest reconstructed Kiva in North America.
Learn More
»
725 Ruins Road, Aztec, NM 87410
505-334-6174