Previously Held
Aztec, New Mexico
Celebrate the holiday season with Aztec Sparkles! Enjoy a weekend of family friendly festivities - from the Santa Dash and parade to a River Glo and Evening of Lights.
Event Information
Aztec, New Mexico
Events held in various locations
Varies by event
(505) 334-7632
Aztec, New Mexico prepares for the Christmas season with Aztec Sparkles! Two days of family friendly fun festivities to help you get in the Christmas spirit.
2018 Aztec Sparkles Events
Friday, December 7th
6:00 to 8:00 pm - Evening of Lights at Aztec Ruins National Monument
6:30 to 8:30 pm - River Glo at Riverside Park with #AZTECSTRONG Remembrance Service at 8:00 p.m.
Saturday, December 8th
9:00 am to 2:00 pm - Arts & Craft Fair at Aztec Senior Center (101 S Park Ave., Aztec)
10:00 am to 12:00 pm - Santa Dash 5K
10:00 am to 7:00 pm - Holiday Festivities Downtown
6:00 pm - Aztec Sparkles Light Parade "Vintage Christmas" down Main Ave., Aztec
7:00 pm - Tree lighting at Minium Park, after the parade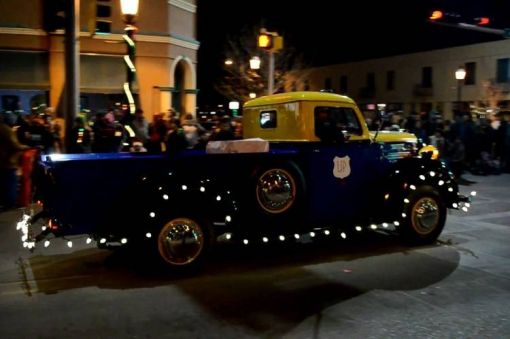 We Also Recommend
---
Aztec Ruins National Monument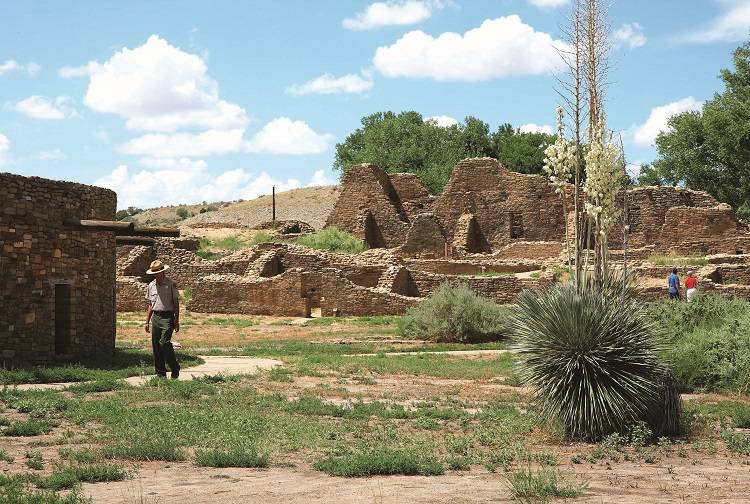 The site is open from 9:00 am to 5:00 pm. Visitors will be able to utilize restrooms, the picnic area, and the short trail through the Aztec West great house. All trails are self-guided, with park brochures and information available on site. The visitor center, museum, and bookstore are closed until further notice due to the Covid-19 virus. Those interested in learning more about Aztec Ruins are encouraged to take the cell phone audio tour by calling 505-386-0361 or by going to azru.toursphere.com.
Learn More
»
725 Ruins Road, Aztec, NM 87410
505-334-6174