Friday Apr 7 2023
5:00pm - 8:00pm
Downtown Farmington
Meet and chat with some of the best local artists in our community at the Downtown Art Walk!
Event Information
Downtown Farmington
105 N. Orchard Ave Farmington, NM
Free
505-320-0615
Northwest New Mexico Arts Council is hosting an Art Walk! The Art walk will be from 5:00-9:00PM. A handful of new and existing businesses will host local artists for the ART WALK to help elevate our creative economy. Block-by-block events will include Orchard Park's Makers Market vendors to spark the vibrancy of the arts at the neighborhood-level. Vendors for the Makers Market can set up (free) first come, first serve beginning at 2pm at Orchard Park.
Art Walk Dates:
April 7... Downtown ART WALK, 5:00pm to 8:00pm
June 2... Downtown ART WALK, 5:00pm to 8:00pm
October 6... Downtown ART WALK, 5:00pm to 8:00pm
Nov. 25... Small Business Saturday/Art Walk, 3:00pm to 8:00pm
Upcoming Dates: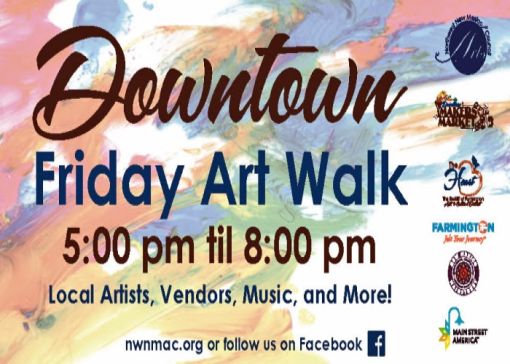 We Also Recommend
---
Dusty Attic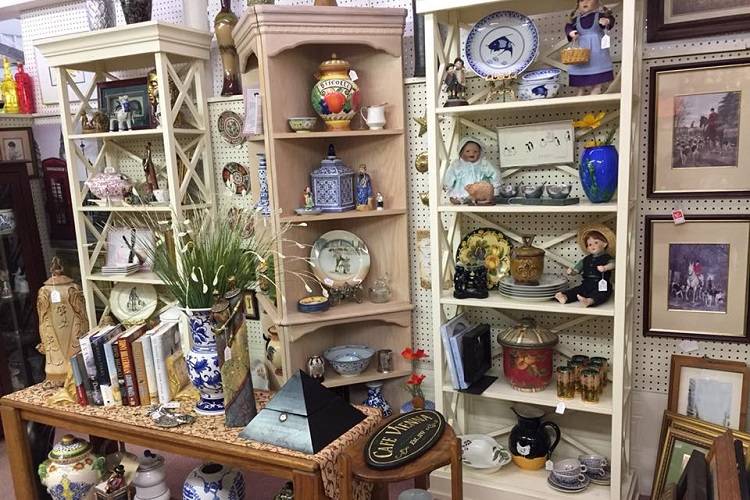 The Dusty Attic has antiques, vintage, collectibles, furniture, wearable art, and unique gifts. Located in Historic Downtown Farmington. Please join them on Facebook for updates.
Learn More
»
111 W Main St, Farmington, NM
505-327-7696