Previously Held July 4, 2022
SunRay Park & Casino
SunRay Park & Casino invites you to their 4th of July Sparkling Summer Giveaway!
Event Information
SunRay Park & Casino
39 RD 5568 Farmington, NM
505-566-1200
July 4th from 4:00-9:00PM, SunRay Park & Casino will draw Hot Seat Qualifiers every half hour. Winners will win prizes and free play! For more information, phone 505-566-1200 or visit their website.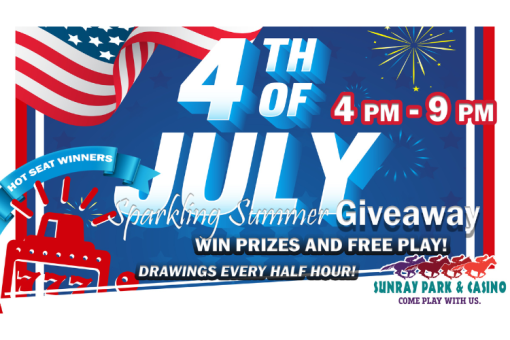 We Also Recommend
---
SunRay Park & Casino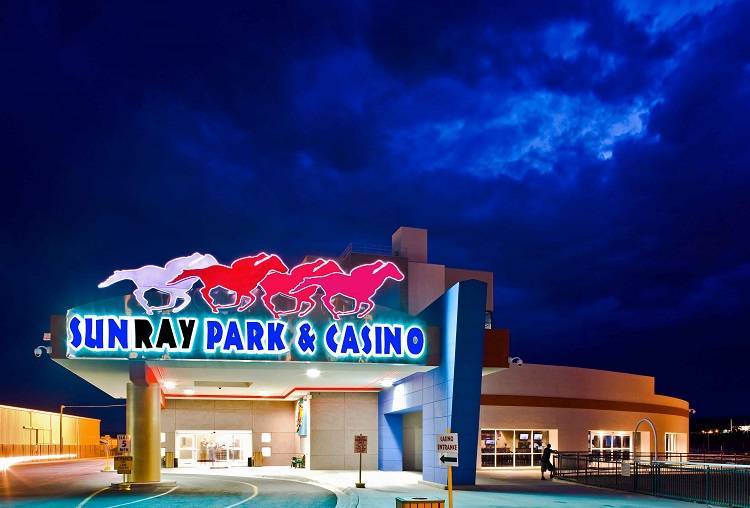 Featuring a wide variety of state-of-the-art slot and video machines, Live horse racing, and daily coast-to-coast simulcast. Enjoy a drink and a range of dining options while watching your favorite sporting events on big screens throughout the Sportz Area Restaurant. Join SunRay Park & Casino online for updates.
Learn More
»
39 Road 5568, Farmington, NM
505-566-1200