1 Jun, 2023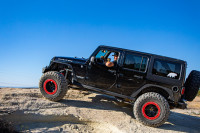 We had the pleasure of speaking with Danny Israel, the owner of Bear Automotive and Jeep Tours, and his enthusiasm for building a business catering to outdoor enthusiasts and visitors was palpable. "I wanted to share my passion and go wheeling every day", he shared. With a small team of dedicated individuals, Danny and his wife Jenny, Bear Automotive and Jeep Tours ensures personalized tours and an unforgettable adventure.
The off-roading culture in Farmington is thriving, with a rapidly growing community that values both adventure and environmental stewardship. The spirit of camaraderie is strong, as everyone shares a common passion for preserving the beauty of the areas they recreate in. Danny's personal journey in off-roading began at the age of 10 during a trip to Moab, Utah. Ever since, he has been captivated by the thrill of the off-road experience, culminating in his lifelong commitment to Bear Automotive and Jeep Tours.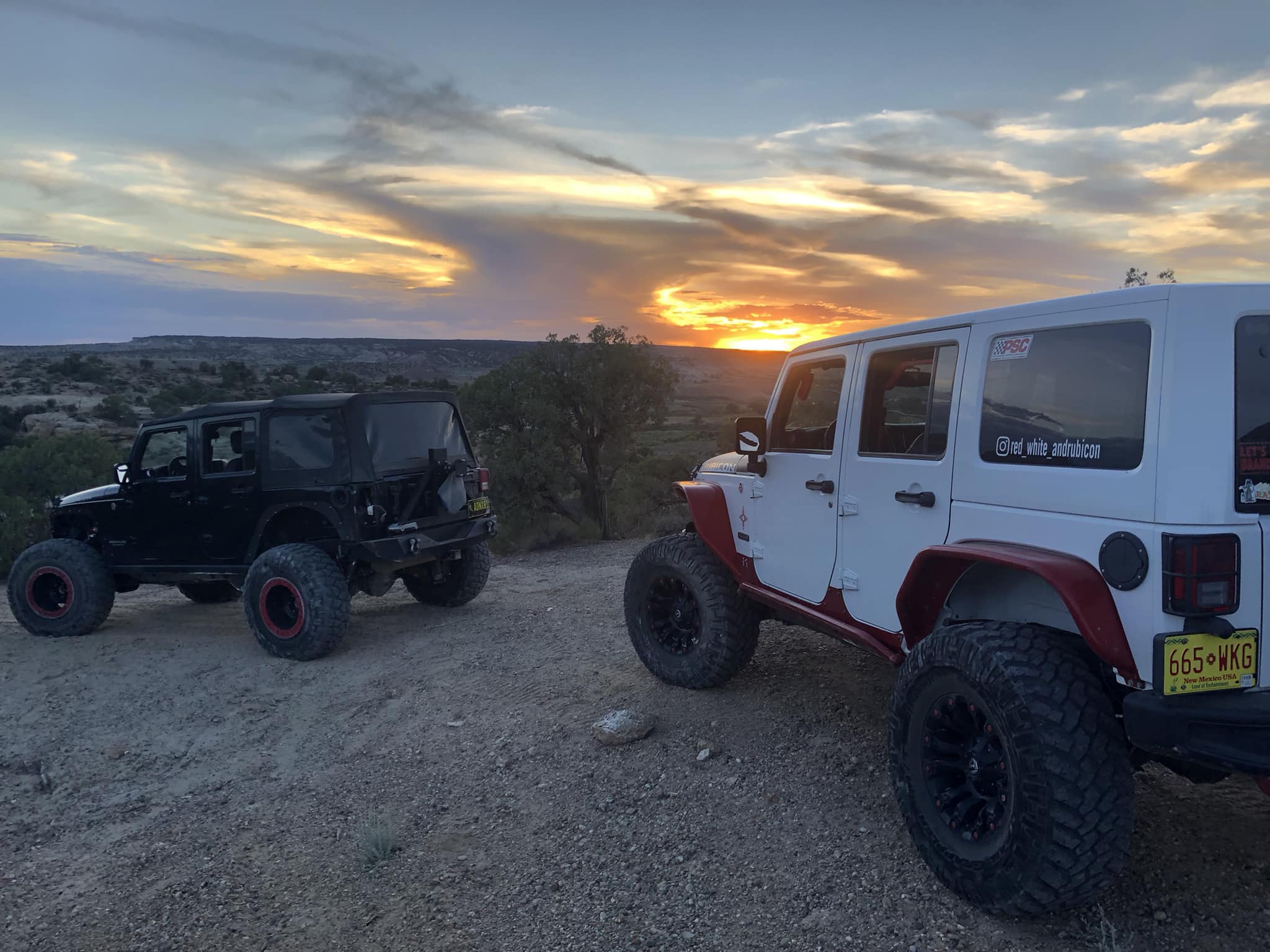 What sets this adventure company apart from the rest is their versatility. Danny proudly emphasized, "If it's automotive, we can do it." Whether you're an extreme enthusiast or an average daily driver, they have something for you. From fast-paced adrenaline pumping tours to slow and scenic drives, they cater tours to your level of adventure. So, what can you expect when you book a tour with Bear Automotive and Jeep Tours? Prepare to be awestruck by the natural beauty that surrounds Farmington. Chokecherry Canyon alone boasts stunning arches and breathtaking views. Danny also offers Bring-Your-Own-4x4 Tours, where he teached new 4x4 owners how to safely manuever a variety of terrains and obstacles. Danny loves sharing this variety of experiences with visitors, creating unforgettable memories.
For those on the hunt for a self-guided adventure, Bear Automotive and Jeep Tours offers Jeep and UTV rentals. In partnership with Cliffhanger Jeep Rental, Danny offers novice jeepers and experienced four-wheel enthusiasts adventure with Modified Jeep Rubicon and street legal 2-seater UTV rentals. To ensure your adventuer is safe each rider is instructed on use of the machine, and safety procedures prior to rental. Danny will also help you select the fitting recreation area and trails, making certain your experience is safe and memorable.
Operating in the heart of Farmington, Danny feels privileged to call this place home. "You cannot beat those New Mexico sunsets," he exclaimed. Living and operating a business in Farmington is a dream come true for him. The ease of working with the City of Farmington and the supportive 4x4 community make it an ideal environment to grow his business and contribute to the local tourism and outdoor recreation industries.
Danny recounted an experience with a group of nurses from Gallup, New Mexico. Initially nervous of the tall climbs, they soon gained confidence and asked for more rock crawling. You don't have to be a thrill seeker to enjoy the guided tours. They will cater the experience to the type of tour you desire. Witnessing people feel safe and have fun is what brings Danny the greatest joy. With his extensive experience working with Jeeps since the age of 15, you can trust that you'll be in capable hands throughout your adventure.
When it comes to their services, Bear Automotive and Jeep Tours offer a diverse range of experiences. From tours showcasing the unique geology and history of the area to rock crawling adventures, they can build a tour itinerary to fit most interests and adventure levels. They even provide hotel pickups for added convenience. Keep an eye out for their upcoming hiking tours into the Bisti Badlands, promising new opportunities to explore the natural wonders of the region.
Bear Automotive and Jeep Tours aims to create jolt-worthy moments by showcasing the incredible natural beauty surrounding Farmington. Danny's tours unveil unexpected treasures and create lasting memories. Danny shared an anecdote about taking a European couple after their tour to savor their first green chile cheeseburger—a small but cherished moment that highlights the power of these experiences. With a full-service shop specializing in custom buggies, fabrications, and roll cages, Bear Automotive is
more than just a tour provider. It's a place where passion and expertise come together to create unforgettable experiences. In addition to their automotive services, they also offer top-notch tour services that showcase the natural wonders of the area.
If you're ready to embark on an extraordinary adventure and discover the wonders of Farmington, look no further than Bear Automotive and Jeep Tours. With their exceptional service, expert guides, and a passion for creating unforgettable moments, you're guaranteed an experience like no other. Don't miss out on the chance to explore the hidden gems of Farmington—call (505) 716-1621 to book your guided tour or rental today and let the thrill begin!