6 Jul, 2023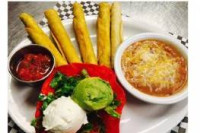 Located in historic downtown Farmington, The Chile Pod stands as a culinary gem, offering an unforgettable dining experience that celebrates the rich flavors of New Mexican cuisine. Owned by Monica Schultz and her husband Shannon, this family-run restaurant has become a beloved member of the Visit Farmington community since opening its doors in 2016. With their passion for food and dedication to exceptional service, The Chile Pod has become a must-visit destination for locals and leisure travelers alike.
Monica Schultz's journey as a restaurateur began unexpectedly when she stumbled upon a building for sale on Facebook. Recognizing an opportunity to share her love for New Mexican cuisine, she wasted no time and became the proud owner of what would soon become The Chile Pod. Since its opening on March 3rd, 2016, this vibrant eatery has captured the hearts and palates of countless visitors.
Monica's decision to venture into the restaurant industry was fueled by her desire to offer something different and showcase her culinary talents. The Chile Pod has become a labor of love, as it allows Monica to work closely with her family. With her mother, sister, and daughter frequently lending a hand, the warmth and joy that radiate from their teamwork are palpable. The entire staff shares a deep commitment to excellence, taking pride in every aspect of the restaurant's operations.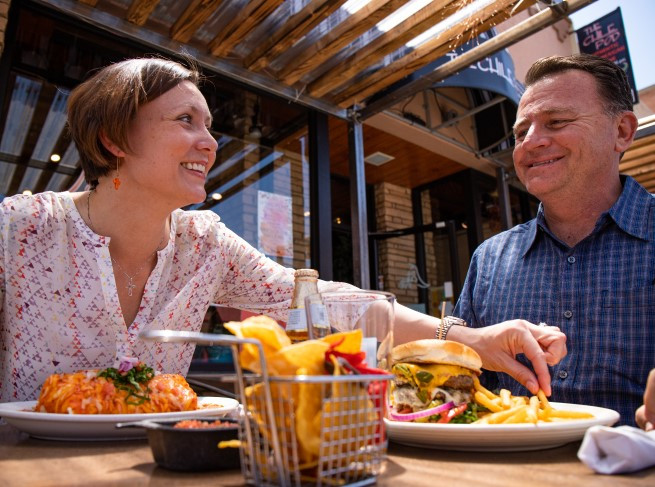 At The Chile Pod, every visit is an opportunity for guests to embark on a unique culinary adventure. From their signature red chile-infused mac n cheese to their commitment to sourcing local ingredients, the restaurant tantalizes taste buds with an array of flavors found only in New Mexico. Monica's passion for her craft is evident in every dish, ensuring that each visitor leaves with a memorable dining experience.
Monica Schultz cherishes Farmington's close-knit community, which has shown unwavering support for The Chile Pod. The restaurant has become a cherished gathering place where locals and tourists connect over delectable meals. Farmington's small-town charm, coupled with its vibrant city amenities, provides an inviting backdrop for The Chile Pod to thrive.
Operating a small business in Farmington has been a rewarding experience for Monica. The city's support for local enterprises, coupled with the abundance of resources available, has fostered an environment where entrepreneurs can flourish. Monica Schultz is grateful for the opportunity to be a part of this vibrant community and contribute to its growing culinary scene.
The Chile Pod has hosted some truly unforgettable events, including a wedding that took place within the restaurant's cozy ambiance. Monica was touched by the couple's love for the restaurant and was honored that they chose The Chile Pod as the backdrop for their special day. Engagement celebrations are also a common occurrence, with The Chile Pod's warm and inviting atmosphere providing the perfect setting for such joyous moments.
The Chile Pod's dedication to excellence has garnered numerous accolades over the years. They have proudly won first place at the Mac N Cheese Fest on three separate occasions. Additionally, the restaurant has been recognized for its exceptional service, receiving awards such as People's Choice, Reader's Choice, and Best in Service. Monica herself was honored as the Small Business Woman of the Year by the Farmington Chamber of Commerce.
When dining at The Chile Pod, guests can expect not only familiar and friendly faces but also a spotlessly clean environment and exceptional customer service. The menu boasts an array of dishes that showcase the authentic flavors of New Mexico. For a refreshing twist, the newly released Lemon Drop is a must-try beverage. The open-faced burger, complemented by The Chile Pod's rich chile sauce, has become a favorite among patrons. Spice enthusiasts will appreciate the fiery kick of the spicy watermelon margarita, while those seeking a unique texture experience can indulge in the Frito Pie, where the Fritos remain delightfully crunchy atop the savory layers.
For leisure travelers seeking an authentic taste of New Mexico, a visit to The Chile Pod is an absolute must. Owned by Monica Schultz and her husband Shannon, this family-owned restaurant has captured the hearts of locals and visitors alike. From their award-winning dishes to their warm hospitality, The Chile Pod promises a dining experience that will leave a lasting impression. Embark on a culinary journey and discover the true essence of New Mexican cuisine at The Chile Pod in Farmington.