Membership
The Farmington Convention & Visitors Bureau (FCVB) promotes Farmington and the Four Corners region to leisure travelers, conventioneers, tour operators, travel agents and travel writers. Businesses that care about and cater to this vital market will find FCVB membership a valuable marketing opportunity and great business resource.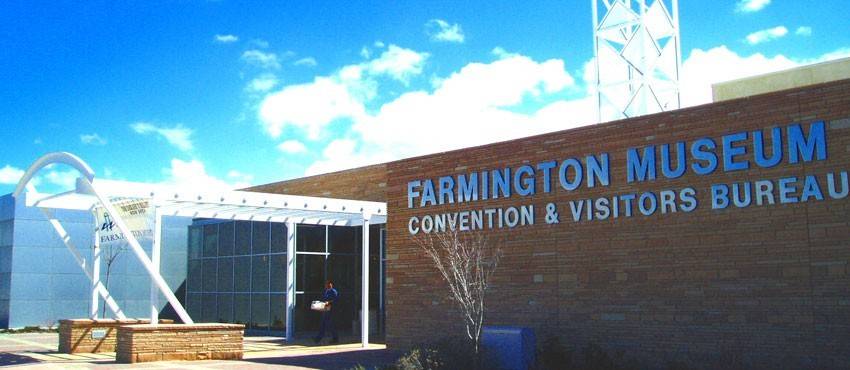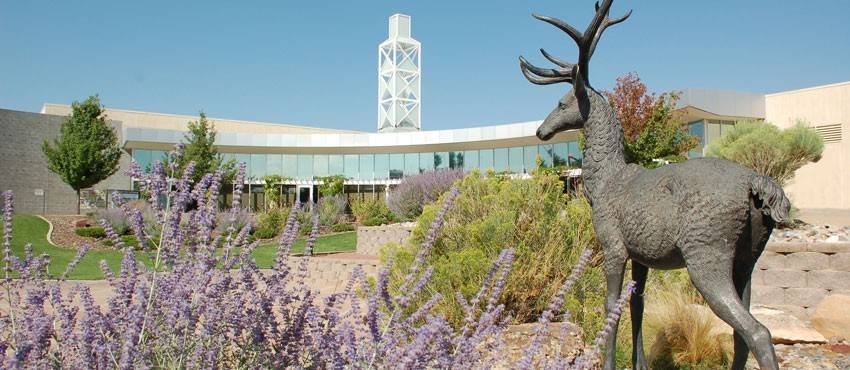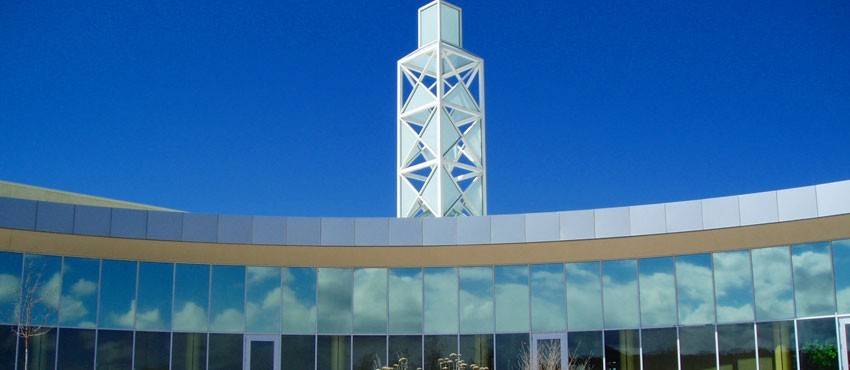 The FCVB provides benefits that generate and enhance business opportunities for its member organizations. The FCVB is continually looking for members and partners interested in promoting Farmington, and the assets found within San Juan County, to leisure travelers. Please contact the Membership Coordinator to discuss membership opportunities, or a member of the team regarding how the FCVB can help promote your business to leisure travelers, group tours and locals. To contact the FCVB visit our office at 3041 East Main Street, Farmington, NM or call 505-326-7602 or 800-448-1240.
Farmington Convention & Visitors Bureau Staff
Executive Director
Tonya Stinson Tonya@FarmingtonNM.org
Assistant Director and Online Marketing Manager
Ingrid Gilbert Ingrid@FarmingtonNM.org
Administrative & Membership Coordinator
Esperanza Pino Esperanza@FarmingtonNM.org
Group Sales Coordinator
Deanna Rothlisberger Deanna@FarmingtonNM.org
Hospitality Staff
Amy Homer
Connie Snell
Sondra Bradford

Farmington Convention & Visitors Bureau Board of Directors
President
Donele Fowler, General Manager - Best Western Plus Four Corners Inn
Secretary/Treasurer
Dave Eppich, VP of Student Services - San Juan College
Immediate Past President
Dave Turnbull, Materials Manager - San Juan Regional Medical Center
City of Farmington Liaison
Andy Mason, Admin. Services Director - City of Farmington
Board Members
Larry Baker, Salmon Ruins
Darryl Dunlap, Dunlap Performance and Motorsports
Terry Hayes, Kysar Millennium Leavitt Group
Wayne Hellberg, Home2 Suites by Hilton
Alyssa Kuhn, San Juan County
Tamara Fitzgerald Ludwig, Fuddruckers and Café Venture Catering
Dan McMullen, Clancy's Pub, An Irish Cantina
Cory Styron, Parks, Recreation & Cultural Affairs
Annie Willmon, San Juan College
Members & Partners
The Farmington Convention & Visitors Bureau works with membership and industry partners to promote Farmington, and the assets found within San Juan County, to leisure travelers. The tourism and hospitality industries are vital to the economic development of the region. In a united effort, the following businesses and organizations work together to enhance the Stay, Play, Live and Work in Farmington.
Stay Farmington
Best Western Plus Four Corners Inn
Brentwood Inn & Suites
Budget Inn
Casa Blanca Inn & Suites
Comfort Inn
Comfort Suites
Courtyard by Marriott
Fairfield Inn & Suites by Marriott
Great Lakes Airlines
Hampton Inn & Suites
Hertz Rent A Car
Holiday Inn Express
Home 2 Suites by Hilton
Homestead RV Park
Lou Go's Taxi and Limo
Kokopelli's Cave
Region Inn
Silver River Adobe Inn Bed & Breakfast
Soaring Eagle Lodge
Sundowner Mobile Home & RV Park
TownePlace Suites by Marriott
Travel Inn
Westerly RV Park
Play Farmington
505 Cycles
ARCOM Outfitting & Guide
Aztec Museum & Pioneer Village
Cumbres & Toltec Scenic Railroad
Escape Games New Mexico
Farmington Civic Center
Farmington Museum Foundation
Four Corners Harley Davidson
The Mad Lab by Peach's Neet Feet
Majestic Enchantment Fly Fishing on the San Juan River
Mild to Wild Rafting & Jeep Trail Tours
Mountain Waters Rafting & Adventure Co.
Navajo Lake Marina
Northern Edge Casino
Paddle Shack & Shiver Shack
Salmon Ruins
Sky Ute Casino
Sunray Park & Casino
Theater Ensemble Arts
Trimble Spa & Natural Hot Springs
Ute Mountain Casino
Wines of the San Juan
Work Farmington
Alvin Klein Advertising/Bates Wells, Inc.
Basin Broadcasting Co., KNDN and KWYK
Better Business Bureau
Capacity Builders, Inc.
CellularOne
Certified Folder Display
Citizens Bank
Cloer Hay Farm
Farmington Chamber of Commerce
Four Corners Community Bank
Garrison Graphics
iHeart Media
Kenneth W. Shields, CPA, P.C.
KOBF-TV
Kysar-Millenium Leavitt Group
Nancy's Rubbers
Navajo Pride LLC
Reprographics Center, Inc.
San Juan Reproduction
Live Farmington
The Bridge at Farmington
Caregivers In Your Home
Century 21 SoWesCo Realty
City of Farmington
Coldwell Banker Cornerstone Realty
Daily Times
Farmington Flyer Magazine
The Four Corners Home Team
Gym Lou's
Kiwanis Rio del Sol
Majestic Media
Northwest New Mexico Arts Council
Rabbitt Brush Ridge P.U.D.
ReMax Realty
San Juan College
San Juan Country Club
San Juan County
San Juan Regional Medical Center
Silver Ridge Development, Inc.
The Bridge Assisted Living
Travelhost Magazine
Eat Farmington
Blue Moon Diner
The Chile Pod
Chick-fil-A
Clancy's Pub
Come to the Feast
Dickey's Barbecue Pit
Fabulous Franks of the Four Corners
Fuddruckers
Golden Corral
Los Hermanitos
No Worries Sports Bar & Grill
Papa Johns Pizza
St. Clair Winery & Bistro
Spare Rib BBQ Co.
Three Rivers Eatery & Brewhouse
Weck's
Shop Farmington
Animas Valley Mall
Artifacts Gallery
Big Rock Trading Post
Bob French Navajo Rugs
Dusty Attic
Fifth Generation Trading Co.
Historic Toadlena Trading Post
Hogback Trading Post
J.A. Jewelers & Co.
M. Moose, Inc.
Rod Hubble Fine Art
Sutherland Farms
Navajo Trading Co.
Shiprock Trading Post
Studio 116
Three Rivers Art Center
Farmington Convention & Visitors Bureau Partners
Albuquerque Convention & Visitors Bureau
Aztec Chamber of Commerce
Bloomfield Chamber of Commerce
Durango Chamber of Commerce
Durango Magazine
Grants Cibola Chamber of Commerce
New Mexico Film Office
New Mexico Hospitality Association
New Mexico Tourism Department