The Farmington Aquatic Center provides indoor water recreation for the whole family, year-round! Please call for current hours and services.
1151 N. Sullivan Ave. Farmington, NM 87401
505- 599-1167
Show Map Hide Map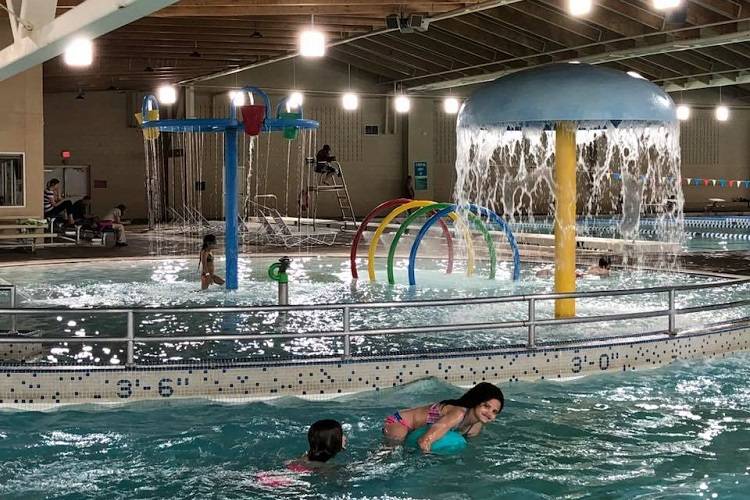 This local family favorite features a 50-meter Olympic-size pool with high and low diving boards, a 150-foot water slide, and a leisure/playground pool. Floats and inflatable water toys are also available for rent. For rates and hours call the Farmington Aquatic Center.
Aquatic Center Hours
Summer Hours (Late May to mid-August)
Monday - Saturday: 1 p.m. - 4 p.m. & 4:30 p.m. - 7:30 p.m.
Sunday: 1 p.m. - 4 p.m.
Lap Swim Hours
Monday - Friday: 6 a.m. to 7:30 p.m.
Saturday: During public swim
Aquatic Center Fees
Public Swimming
Children 2yrs and under: free
Ages 3-12: $3.24
Ages 13-18: $4.50
Ages 19 and over: $5.00
Lap Swimming
$2.50 per visit