Previously Held July 1 - 29, 2023
Amy's Bookcase and participating locations
Join the hunt and spot the Totally Ninja Racoons in local businesses to qualify for some totally awesome prizes. VOTED A JOLT WORTHY EVENT!
Event Information
Amy's Bookcase and participating locations
2530 San Juan Blvd
Free
505-327-4647
Pick up your special Totally Ninja Racoon passport at a participating business and get a stamp on it when you spot a Totally Ninja Racoon graphic! Each stamp is an entry into a drawing for some great prizes! All passports must be returned to Amy's Bookcase by 3:00 pm on July 29th, 2023, in order to qualify for the drawing. Stay up sated on this event by following the Amy's Bookcase Facebook page.
Where are the Totally Ninja Raccoons in Farmington?
They will be hiding in several local businesses during July! The hunt is based on characters from a children's book series by Pennsylvania author and Independent Bookstore owner, Kevin Coolidge. In 2020, From My Shelf Books and Gifts in Wellsbro, PA decided to host a scavenger hunt. In 2021, Coolidge invited other Independent Bookstores around the US to join in the fun. Amy's Bookcase, 2530 San Juan Blvd, Farmington, NM took him up on his offer. With a goal of encouraging families to have fun going to local businesses, Amy's Bookcase is hosting the event for the third year. This year, they will be joined by seventeen other small businesses. The eighteen participating businesses for 2023 are:
Amy's Bookcase
Kopy-Right Printing and Graphics
Visit Farmington at Gateway Museum
Dad's Diner
Alex Benally's Hogan
Ice Age Frozen Yogurt
Foutz & Hanon Car and Truck Accessories
2nd Hand Wolf
Oso Grande Coffee Company
San Juan Nurseries
Riverside Nature Center
Artifacts 302
Brown's Shoe Fit
E3 Children's Museum
What the Junk?
Pop! 20th Street
Pop! West Main Street
Pop! Pinion Hills Blvd.
Each participating business will have free passports listing all of the places where searchers can find the Totally Ninja Raccoons. When a searcher spots the Raccoon poster, the business will stamp or sign the passport. At the end of the hunt, searchers will be eligible for prizes by turning in passports to Amy's Bookcase by 3 pm on Saturday, July 29th. Each business has donated prizes for the event. If a searcher visits at least 10 businesses, they will receive a Totally Ninja Raccoon button when they turn in their passport. For each business a searcher finds the Raccoons and gets their passport stamped or signed, they will receive a ticket to go into the prize jar. The drawing for prizes will be Saturday, July 29 th at 4:30 live on Amy's Bookcase Facebook page.
The hunt for the Raccoon Brothers begins Saturday, July 1st at 9 am and ends at 3 pm on Saturday, July 29th. This event gives locals and visitors of all ages an opportunity to play. For more information, call Amy's Bookcase. 505-327-4647.
We Also Recommend
---
Amy's Bookcase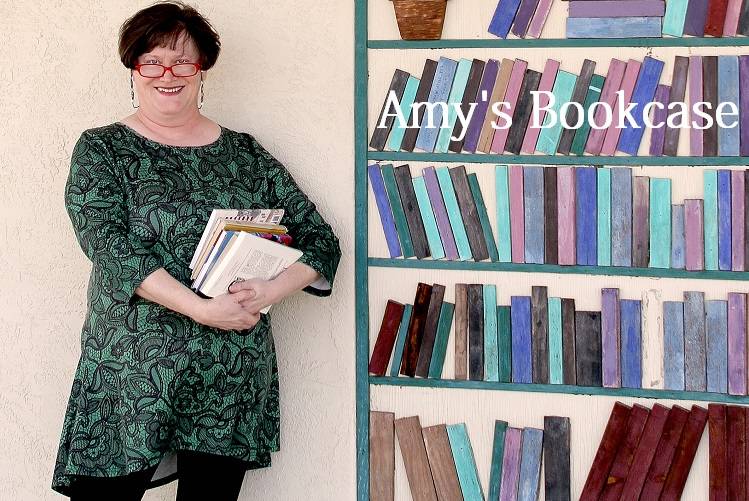 Open 9-4 Tuesday-Saturday. Please call 505-327-4647 or email (amysbookcase@yahoo.com) for assistance. You can also visit them online!
Learn More
»
2530 San Juan Blvd Farmington, NM 87401
505-327-4647