Thursday Sep 9 2021
All day
San Juan College
The Wall That Heals, a three-quarter scale replica of the Vietnam Veterans Memorial, is coming to Farmington, New Mexico. The Wall That Heals honors the more than three million Americans who served in the U.S. Armed forces in the Vietnam War and it bears the names of the 58,279 men and women who made the ultimate sacrifice in Vietnam. The display will be open 24 hours a day, closing Sunday at 12:00 pm
Event Information
San Juan College
4601 College Blvd
Free
505-787-9755
The Wall That Heals will be displayed in Farmington, New Mexico on September 9 – 12, 2021 at San Juan College and will be open 24 hours a day, closing Sunday at 12:00 pm, and is free to the public. The Wall That Heals and Mobile Education Center spreads the healing legacy of The Wall and educates about the impact of the Vietnam War. Local sponsors are Pinon Hills Seventh Day Adventist Church, Farmington New Mexico Chick-Fil-A, and Blue Star Mothers.
Since its debut in 1996, the exhibit has been on display in nearly 700 U.S. communities in addition to an April 1999 tour of the Four Provinces of Ireland and a visit to Canada in 2005. The Wall That Heals is a program of the Vietnam Veterans Memorial Fund, the nonprofit organization that built the Vietnam Veterans Memorial in Washington, D.C. in 1982. The Wall That Heals is the only traveling exhibit affiliated with The Wall in Washington, D.C., and includes the largest Wall replica that travels the country.
The Wall That Heals is transported from community to community in a 53-foot trailer. When parked, the trailer opens with exhibits built into its sides, allowing it to serve as a mobile Education Center. The exhibits tell the story of the Vietnam War, The Wall, and the era surrounding the conflict, and are designed to put American experiences in Vietnam in a historical and cultural context. It is hosted by The Wall That Heals Farmington Committee to support, volunteer or for and more information visit https://www.facebook.com/The-Wall-That-Heals-Farmington-NM-106352184753149.
Upcoming Dates: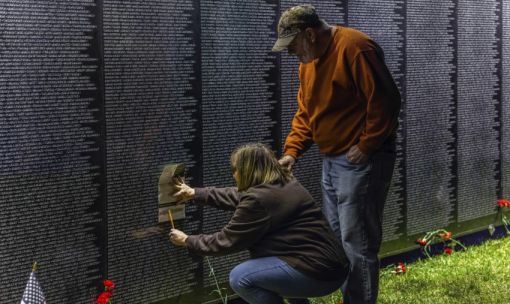 We Also Recommend
---
Salmon Ruins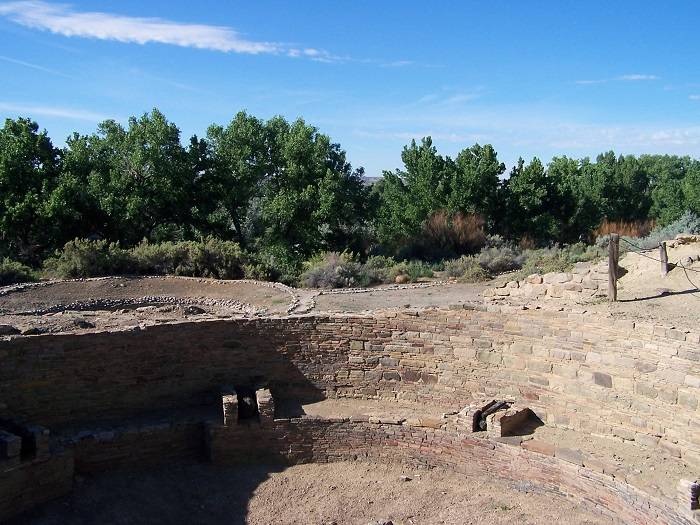 Visit Salmon Ruins and you will discover a cultural museum, Heritage Park, Journey Into the Past Tours and the San Juan County Archaeological Research Center & Library.
Learn More
»
6131 Hwy. 64, Bloomfield, NM 87413
505-632-2013