Thursday Oct 5 2023
3:30pm - 4:30pm
E3 Children's Museum
We didn't choose the eclipse, the eclipse chose us! Join the E3 Children's Museum and Science Center for their countdown to the Annular Eclipse! A complete list of dates and times are in event listing.
Event Information
E3 Children's Museum
302 N. Orchard Farmington, NM
Free!
505-566-2279
What is an Eclipse? What is the difference between a Total and Annular Eclipse? What part does the moon play? These are only a few questions we will be answering. By the time the Annular Eclipse happens on October 14 you will be a pro! Join us for FREE, fun, and engaging STEAM all having to do with the Sun and that Looney Luna! These programs are suitable for children 6 and up, but with adult help we think any age can participate.
Schedule
Every Thursday from 3:45-4:30pm
Saturday September 16th & 30th from 10:30am-12:00pm
Saturday October 7th from 1:00pm-3:00pm.
Upcoming Dates: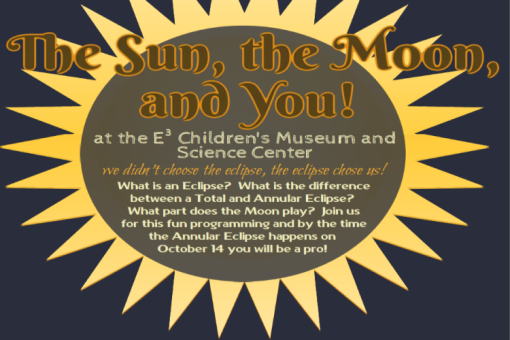 We Also Recommend
---
River Edge Pumpkin Patch and Farm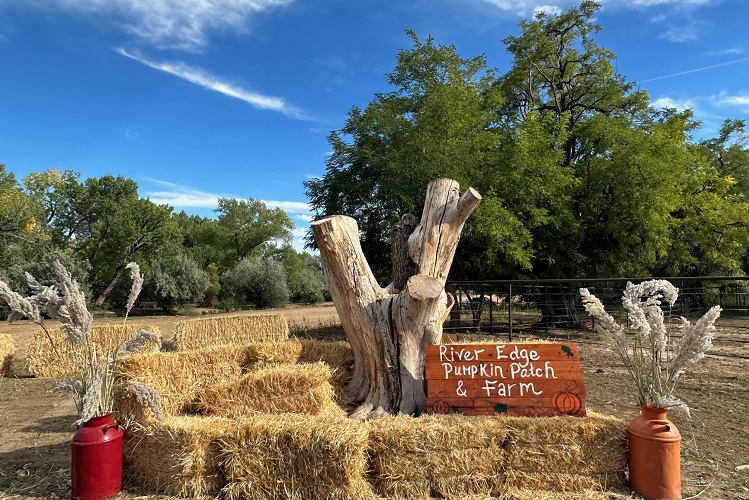 You must visit this little pumpkin patch! River Edge Pumpkin Patch is the perfect place for families to pick the perfect pumpkin, have fun, and learn about agriculture. You will walk away feeling like part of the family.
Learn More
»
8 Rd 1115, La Plata, NM
505-444-1662