Previously Held February 8, 2022
Farmington Civic Center
The Queen's Cartoonists perform music from cartoons! Pulling from over 100 years of animation, TQC's performances are perfectly synchronized to the films projected on stage. The band matches the energy of the cartoons, leading the audience through a world of virtuosic musicianship, multi-instrumental mayhem, and comedy.
Event Information
Farmington Civic Center
200 W. Arrington Farmington, NM
$14-18
505-599-1148
Watch your favorite classic cartoon characters interact with the musicians on stage, and expect the unexpected from the Golden Age of Animation, cult cartoon classics, and modern animated films. Inspired by the cross-roads of jazz, classical music, and cartoons, TQC features Jazz Age composers such as:
Carl Stalling,
Raymond Scott
Duke Ellington
Alongside classical giants Mozart, Rossini, and R. Strauss (to name just a few)
The performance will begin at 7:30 pm on Tuesday, February 8th at the Farmington Civic Center. Ticket prices range from $14-$18. For more information or to purchase tickets, phone 599-1148 or visit https://www.fmtn.org/489/Civic-Center-Shows-and-Events.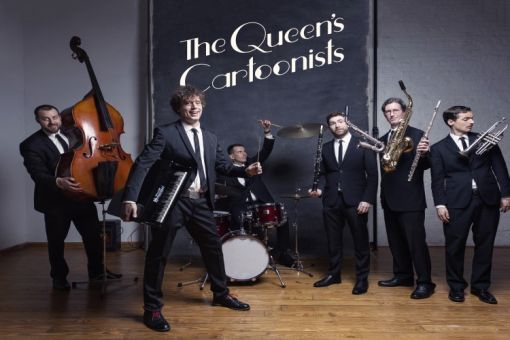 We Also Recommend
---
Oso Grande Coffee Company
Local coffee shop meeting all your coffee and tea needs! A kid-friendly menu is also available with several delicious caffeine-free drinks. Open Monday-Thursday 6:00 a.m. to 3:00 p.m., Friday 6;00 a.m. tp 3:00 p.m. and Saturday 8:00 a.m. to 1:00 p.m. closed on Sunday.
Learn More
»
2214 San Juan Blvd., Farmington 87401
505- 860-8086