Previously Held July 23, 2022
SunRay Park & Casino
SunRay Park & Casino is celebrating their 23rd anniversary by giving you the chance to win on Saturday, July 23!
Event Information
SunRay Park & Casino
39 Rd 5568, Farmington, NM
$40
505-566-1200
Advanced wager deposit for the tournament is $40.
1 person entry | 18+ | Entry and advance wager deposit must be turned in no later than 12:30P.M. on Saturday, July 23rd. No late entries will be accepted.
Contest races will consist of a mix of 10 races selected by SunRay tournament officials.
Prizes: 1st place prize $750.00, 2nd place prize $250.00, 3rd place prize $50.00 betting voucher.
See Simulcast tech for further details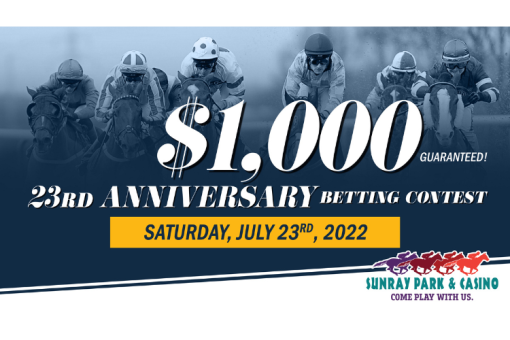 We Also Recommend
---
SunRay Park & Casino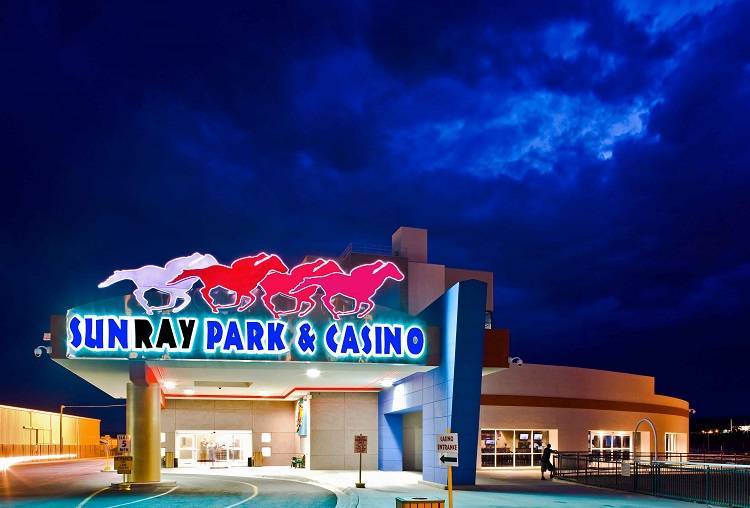 Featuring a wide variety of state-of-the-art slot and video machines, Live horse racing, and daily coast-to-coast simulcast. Enjoy a drink and a range of dining options while watching your favorite sporting events on big screens throughout the Sportz Area Restaurant. Join SunRay Park & Casino online for updates.
Learn More
»
39 Road 5568, Farmington, NM
505-566-1200