Previously Held July 23, 2022
SunRay Park & Casino
SunRay Park & Casino is celebrating their 23rd anniversary by giving you the chance to win on Saturday, July 23!
Event Information
SunRay Park & Casino
39 Rd 5568, Farmington, NM
$40
505-566-1200
Advanced wager deposit for the tournament is $40.
1 person entry | 18+ | Entry and advance wager deposit must be turned in no later than 12:30P.M. on Saturday, July 23rd. No late entries will be accepted.
Contest races will consist of a mix of 10 races selected by SunRay tournament officials.
Prizes: 1st place prize $750.00, 2nd place prize $250.00, 3rd place prize $50.00 betting voucher.
See Simulcast tech for further details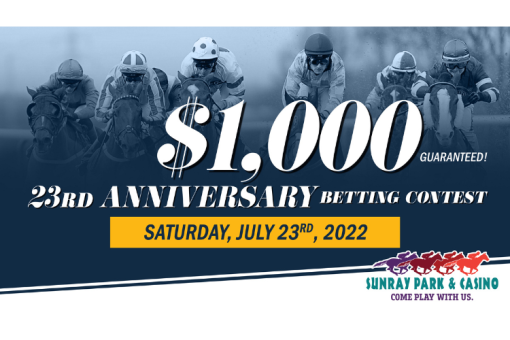 We Also Recommend
---
SunRay Park & Casino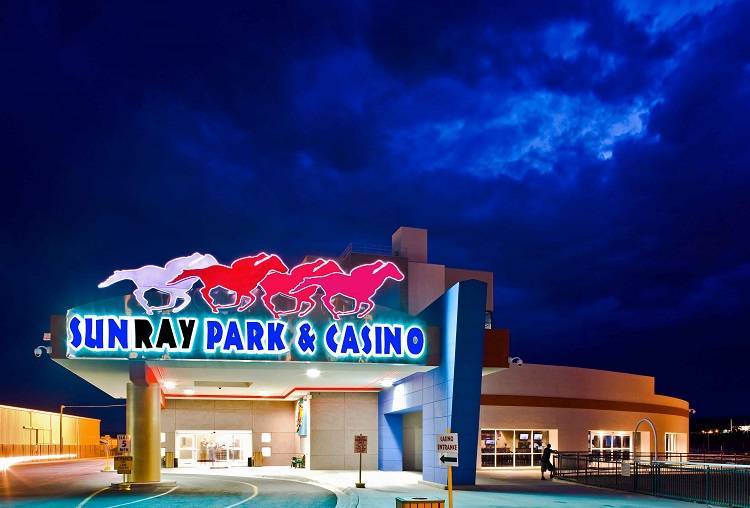 SunRay Park & Casino features a wide array of the best in today's gaming! Newly remodeled, stop in to see the new decor and enjoy playing in this cozy environment. This location is popular for the live horse racing season and year-round simulcast. Join SunRay Park & Casino online for updates.
Learn More
»
39 Road 5568, Farmington, NM
505-566-1200