Previously Held
Aztec Ruins National Monument
Join rangers to view the Summer Solstice sunrise on June 21 & 22, 2018!
Event Information
Aztec Ruins National Monument
725 Ruins Rd, Aztec, NM
Free
505-334-6174
Aztec Ruins National Monument will host free solstice observations on June 21 and 22. The gates will open at 5:30am, and visitors will need to arrive by 5:45am to participate. Visitors will experience the Aztec West great house alignment and see the "doorways of light" in the Great Kiva, with a ranger-program to follow. Photography is welcome, and close-toed shoes are recommended for these off-trail walks.
Meet rangers in the picnic area between 5:30am and 5:45am for a short walk to the Great Kiva, and then a off-trail walk to the viewing area. Sunrise will occur around 5:55am. After the alignment, rangers will walk visitors back to the Visitor Center. A short ranger program will be available in the Visitor Center theater room.
Due to the offtrail location of this event, latecomers will not be able to access the site or join the tour.
The rest of the monument and the archaeological site will remain closed until our regular open hours of 8am-6pm.
We Also Recommend
---
Salmon Ruins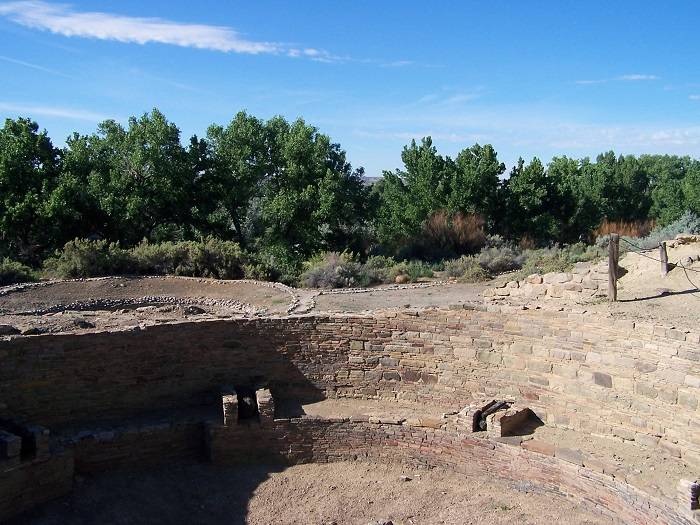 Visit Salmon Ruins and you will discover a cultural museum, Heritage Park, Journey Into the Past Tours and the San Juan County Archaeological Research Center & Library.
Learn More
»
6131 Hwy. 64, Bloomfield, NM 87413
505-632-2013