Previously Held April 20, 2023
Suns Room at San Juan College
Ready, set, ask! Join San Juan College for the exciting Panel of Runners event, where expert panelists will share their insights on the book "Send a Runner" and all things running.
Event Information
Suns Room at San Juan College
4601 College Blvd Farmington, NM
FREE!
Get ready to have your burning questions answered and take your running game to the next level! Panelists Timberlin Henderson, Jeri Hogue, Karen Krob and Scott Robinson will discuss running and related issues. A Q&A session will follow the panel discussion. Maps to the campus trails will be distributed after the session, and anyone wanting to may explore the trails.
The panel will take place in the Suns Room at San Juan College on Thursday, April 20th from 3:30pm-5:00pm. This event is free and open to the public! There will be some free giveaways! For more information, contact Andrea Cooper @ cooperan@sanjuancollege.edu..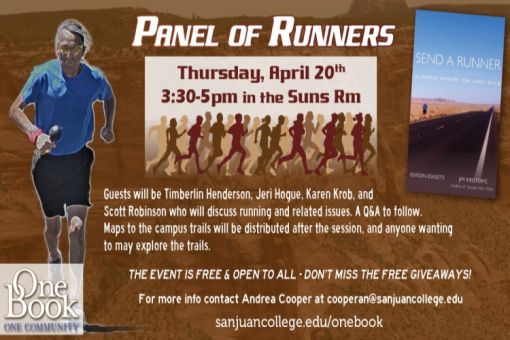 We Also Recommend
---
Traegers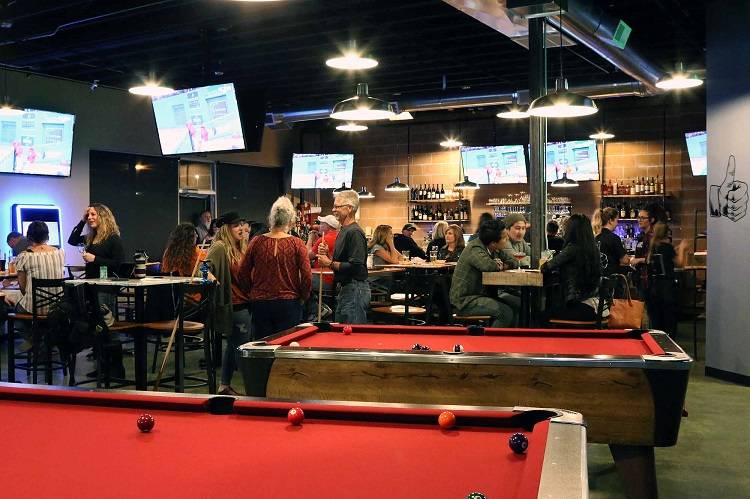 Farmington's newest bar, Traegers, bringing together positive people and sophisticated spirits! We are a welcoming group with New Mexico roots and arms open to all. Traegers offers specialty drinks, classic libations, domestic and craft beers, wine, and cocktails. And if you need something to munch on while you sip, you'll find a rotating selection of tasty food trucks nearby.
Learn More
»
5170 College Blvd Ste 106 Farmington NM
505-278-8568