Previously Held November 25, 2023
Farmington Museum & Visitor Center
Looking for a way to escape the chaos of stores the weekend after Thanksgiving? The Farmington Museum will be hosting a FREE sandpainting demonstration and class on Saturday, November 25th!
Event Information
Farmington Museum & Visitor Center
3041 E. Main Street Farmington NM
FREE
505-599-1590
Sand Artist Noonie, Johnnie Dick Jr., will be leading a free Sandpainting class on Saturday, November 25th from 12:00pm-4:00pm at the Farmington Museum. Class enrollment is limited to ten, but all are welcome to come and observe. Call 505-599-1590 to sign up now!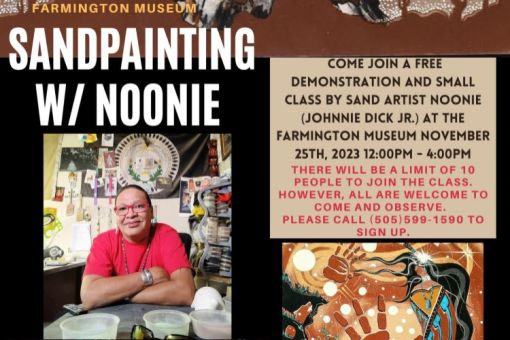 We Also Recommend
---
Museum of Navajo Art & Culture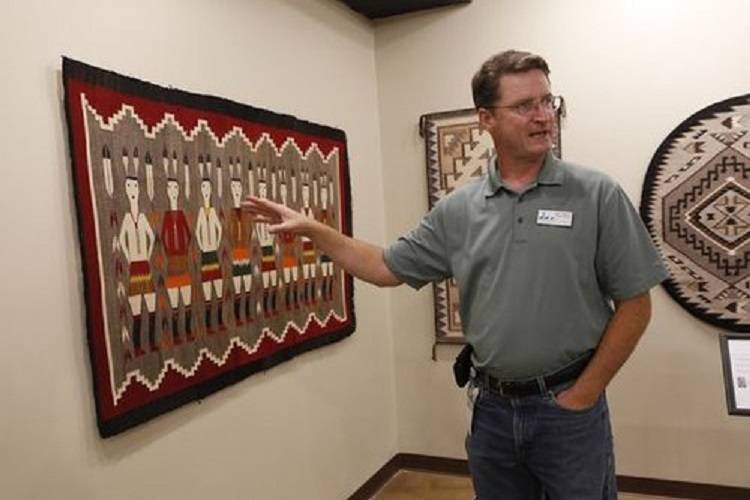 The Museum of Navajo Art and Culture is located in historic downtown Farmington, as part of the newly dedicated New Mexico Arts and Cultural District. The museum features a truly significant collection of Navajo Rugs with Navajo textiles from the early 1900's to today.
Learn More
»
301 W Main St, Farmington, NM
505-599-1533