Previously Held November 9, 2023 - November 10, 2023
San Juan College Henderson Fine Arts Center
Hand-made, one-of-a-kind ceramic creations and the best soup in town are combined for the annual San Juan College Charity Bowl Sale. VOTED A JOLT WORTHY EVENT!
Event Information
San Juan College Henderson Fine Arts Center
4601 College Boulevard Farmington, NM
Free (bowls are $10 w/soup)
505-566-3464
Looking for the perfect gift for that hard-to-shop-for person on your Christmas list? Try a hand-made, one-of-a-kind ceramic creation from the Charity Bowl Sale at the San Juan College Farmington Campus. The sale will be held Thursday, November 9th, from 9:00am to 5:00pm, and Friday, November 10th, from 9:00am to 5:00pm, in the Henderson Fine Arts Center 9000 meeting rooms located on San Juan College's Main Campus.
Ceramic bowls made by San Juan College students and staff may be purchased for $10. Each purchased bowl comes with a free fill-up of soup from Mary's Kitchen at San Juan College. An array of other items made by art students will also be available for purchase during the event, including Christmas ornaments, different types of pottery, scarves, beadwork and more. In addition, there will be an advanced art student and faculty show and sale including ceramics, drawings, paintings, photography, 2D and 3D designs, metal sculptures and digital media, in the Henderson Fine Arts Center Art Gallery. Last year was the second largest sale to generate funds, with $10 thousand dollars awarded to Tres Rios Habitat for Humanity®. The non-profit housing organization works to provide adequate housing by building homes in partnership with people in need. They also have a local Habitat store where community members can volunteer or donate items to be sold at the store.
For more information on the Charity Bowl Sale, contact Don Ellis at 505-566-3486.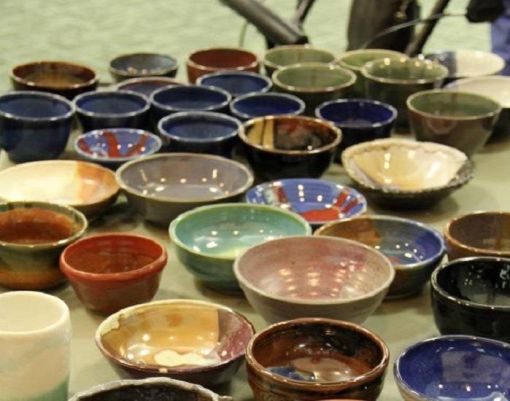 We Also Recommend
---
TRAC Art Center & Gallery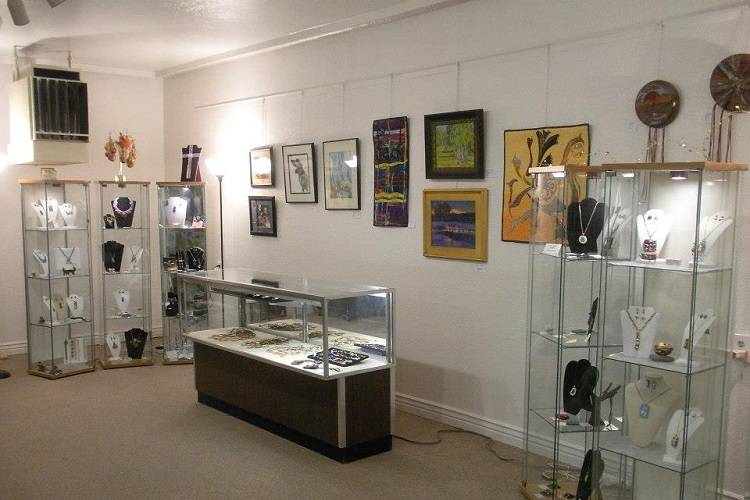 123 W Main, Farmington, NM 87401
505-716-7660