Previously Held March 18, 2023
Lions Wilderness Park
Get ready for the 2023 MTB season with this awesome Enduro! Take your time on the climbs and get timed on the descents. This stunning course features 3 of Farmington's finest ridgelines! VOTED A JOLT WORTHY EVENT!
Event Information
Lions Wilderness Park
5800 College Blvd
$65-$75
505-402-3959 or 970-759-2126
Event Details
Shred some of Farmington's 3 finest ridgelines in timed top to bottom fashion. These three stages will be fast, smooth, and follow 3 different ridgelines. All competitors will pick up their number and park at Lions Wilderness Park. Then you will follow a marked course of 8 miles (not timed) to the first stage of the race. Please see the map and strava link provided to get a better idea of the stages. Make sure you are up for 25 miles in the saddle!
Come and check out what an Enduro race feels like, take your time on the climbs and get timed on the descents. This is a unique and fun style of racing that without a doubt will have you smiling ear to ear with your friends. It's not purely downhill because you have to pedal yourself to the top and it's not cross country because the climbs are not timed. It's called Enduro!! It's the best of both worlds.

Please pre-ride the courses before the race, there will be some drops and lines that are worth having an idea of what they look like. Seven Sisters is the most friendly stage while Lake View and Wild Bills are both more technically demanding.

Route link here: https://www.strava.com/routes/2931578934505670584

Parking/packet pickup is here: https://goo.gl/maps/Mv5Szs92NzYfa9S16
Roost The Ridges Race Day Schedule
Packet pickup: 8:00-8:45 am
Pro Open riders depart 9:00 am
Intermediate riders depart 9:02 am
Grom riders depart 9:04 am
Beginner riders depart 9:06 am
Awards start when riders arrive back to Lions Park
Riders are required to wear a helmet at all times they are riding their bike. Half Shell or full face.
Categories include Open Pro Men, Open Pro Women, Intermediate Men, Intermediate Women, U16 Grom Female, U16 Grom Male, Beginner Men, and Beginner Women.
We will have an equal payout for Female Pro Open and Male Pro Open categories.
Love to MTB? Check out the Kinsey's Spring Classic!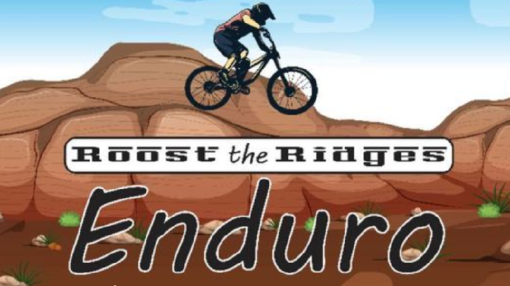 Videos
Farmington CVB videos also available in HD on YouTube.
We Also Recommend
---
Aztec Adventures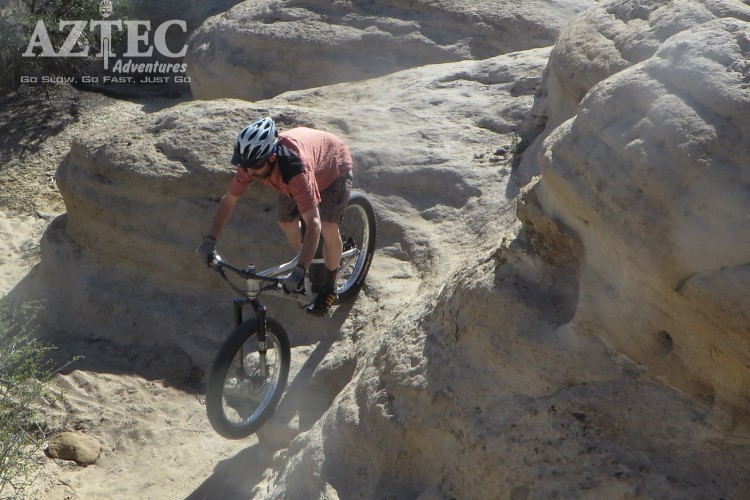 Aztec Adventures is an event and tour guiding service focused on cycling experiences throughout San Juan County, New Mexico. Promoters of the Durango ~ Farmington Bicycle Tour, Galactic Grinder and Roost the Ridges an Enduro Style race. Also, they offer day and overnight tours of a variety of experiences. Ranging from cultural tours, gravel rides, singletrack trails, skills lessons, and more.
Learn More
»