Previously Held March 19, 2022
Lions Wilderness Park & Amphitheater
VOTED A JOLT WORTHY EVENT! Come and check out what an Enduro race feels like, take your time on the climbs and get timed on the descents. This is a unique and fun style of racing that without a doubt will have you smiling ear to ear with your friends. It's not purely downhill because you have to pedal yourself to the top and it's not cross country because the climbs are not timed. It's called Enduro!! It's the best of both worlds.
Event Information
Lions Wilderness Park & Amphitheater
5800 College Blvd
$50-$60
505-402-3959 or 970-759-2126
Shred some of Farmington's 3 finest ridgelines in timed top to bottom fashion. These three stages will be fast, smooth, and follow 3 different ridgelines to the bottom. All competitors will pick up their number and park at Lions Wilderness Park. Then you will follow a marked course 8 miles (not timed) to the first stage of the race. This is where the racing begins. 2 stages will have the same finish line while all of them have different starting points. Please see the map and trail fork link provided to get a better idea of the courses.
The entry fee for the Roost the Ridges Enduro will increase on March 14th.
Visit raceroster.com to register!
Please pre-ride the courses before the race, there will be some drops and lines that are worth having an idea of what they look like. Seven Sisters is the most friendly stage while Lake View and Wild Bills are both more technically demanding. These are without a doubt the sweetest ridgelines that Farmington has to offer.
All categories do 3 stages except for beginners. Beginner does ONLY seven sisters.
Registration includes T-shirt and sticker
Parking and packet pickup is at Lions Wilderness Park & Amphitheater
Packet pickup: 8:30-9:30 am (Try to get out to stage 1 by 10-10:30 am)
Stage 1: Seven Sisters
Stage 2: Wild Bills
Stage 3: Lake View Trail
Awards at Lions Wilderness Amphitheater afterward
TrailForks link: https://www.trailforks.com/route/roost-the-ridges/?activitytype=1&z=12.1&lat=36.82625&lon=-108.11700&m=trailforks-dark
Categories include Open Men, Open Women, Intermediate Men, Intermediate Women, U18 Groms.
We will have an equal cash payout for the open classes and podium prizes.
What is a Jolt Worthy Event?
Farmington hosts many wonderful events. Each month, attendees at the Jolt Your Journey Action Team Meeting review upcoming events submitted to the community calendar and select the Farmington events that go above and beyond to create a JOLT... a positive impression created by an unexpected surprise. Events that are eligible must be held in Farmington and open to the general public. If you are interested in learning more, please join us for an Action Team Meeting or on Facebook at Jolt Your Journey.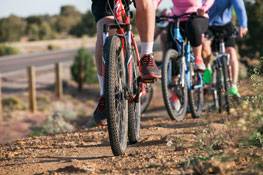 We Also Recommend
---
Aztec Adventures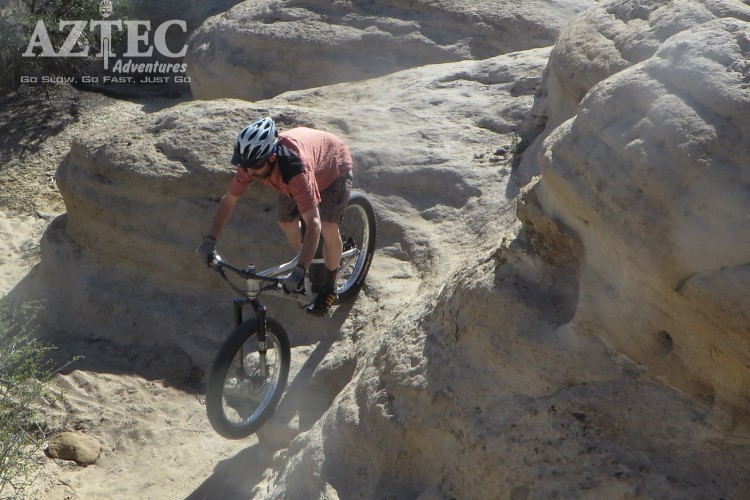 Aztec Adventures is an event and tour guiding service focused on cycling experiences throughout San Juan County, New Mexico. Promoters of the Durango ~ Farmington Bicycle Tour, Galactic Grinder and Roost the Ridges an Enduro Style race. Also, they offer day and overnight tours of a variety of experiences. Ranging from cultural tours, gravel rides, singletrack trails, skills lessons, and more.
Learn More
»