Previously Held June 4, 2023 - July 23, 2023
Desert River Guides
Cool off and take advantage of the Desert River Guides Sunday Rafting Special while water levels on the Animas River are just right!
Event Information
Desert River Guides
109 E Pinon St, Farmington, NM 87401
$25 per person
505-427-7734
Desert River Guides offers a special rate for those looking to raft the Animas River during optimal flow (June - early August). This local rafting company does offer rafting trips 7 days a week throughout the summer, but guests can enjoy a sweet discount for the Berg Park lap on Sundays. The fee is only $25 per person and hourly trips are offered from 11 am to 4 pm. Call Desert River Guides today at 505-427-7734 and book your trip!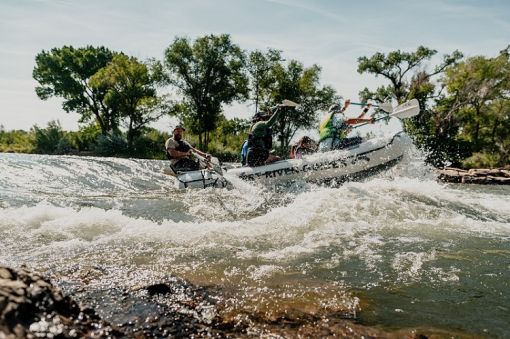 We Also Recommend
---
Desert River Guides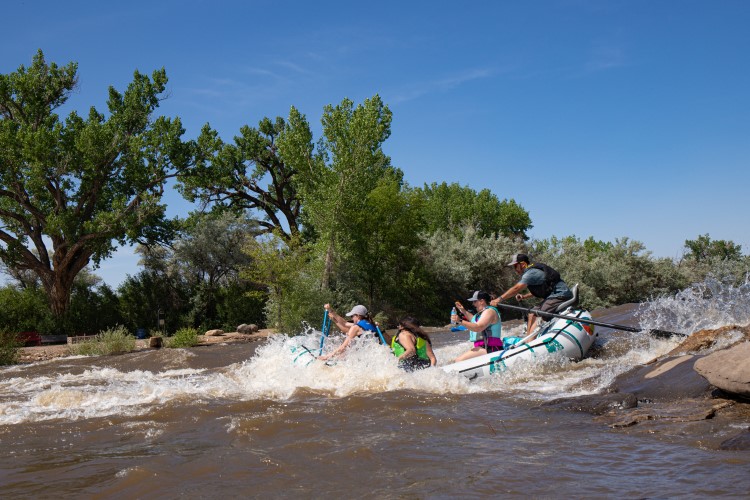 Let local rafting experts guide you on a memorable river experience! Desert River Guides offers a variety of family-friendly and scenic floats along the Animas River and the San Juan River in the Farmington area.
Learn More
»
109 E Pinon St, Farmington, NM 87401
505-427-7734