Previously Held September 29, 2022 - October 2, 2022
Shiprock Fairgrounds
The Northern Navajo Nation Fair is the oldest and most traditional of the Navajo Fairs. Held each fall in Shiprock, this fair offers the Navajo people of the Four Corners a chance to celebrate the year's harvest with a community celebration.
Event Information
Shiprock Fairgrounds
101 Uranium Boulevard Shiprock, NM
$5-$10
505-368-4680
The celebration includes a parade, fair, rodeo, arts & crafts, Pow Wow, and traditional song and dance at the Fairgrounds in Shiprock, NM. In 2022, the Four Corners region will celebrate the 109th Northern Navajo Nation Fair, from September 29 to October 2, 2022. For additional information, follow them on Facebook or visit their website here.
2022 Northern Navajo Nation Fair Schedule
The theme for the 2022 Northern Navajo Nation Fair (Shiprock Fair) is "Dine' History, Harvest, and Healing". The schedule will be updated as dates for events and activities are released. Admission: 1-Day Pass Adult $10, 6yrs-12yrs - $5, Under 6yrs - Free, Senior $5 and the 4-day Pass Adult $30, 6yrs-12yrs - $15, Under 6yrs - Free, Senior $15.
September 27-30, 2022
2022 Miss Northern Navajo Pageant
2022 Miss Northern Navajo Teen Pageant
September 29 - October 2, 2022
Yeibicheii Ceremony
10:00 a.m. to 11:00pm Carnival
10:00 am to 9:00 pm Indian Market
October 1
8:00 am - Northern Navajo Nation Fair Parade
Northern Navajo Nation Fair Pow Wow Schedule
September 30, 2022
Gourd Session 5:00pm
Grand Entry 7:00pm
October 1, 2022
Gourd Session 11:00am and 5:00pm
Grand Entry 1:00pm and 7:00pm
Northern Navajo Nation Fair Events
Ye'Bi'Chei Commences
Navajo Food Competition
Miss Northern Navajo Teen Contemporary Competition
Elder Fest-Song & Dance Grounds
Miss Northern Navajo Traditional Competition
Carnival
4-H Exhibits
Old Timer's Rodeo
Bulls and Babes Rodeo
Indian Market
Junior Rodeo
Livestock Sale
Saturday morning Parade East Hwy 64-West 491
Traditional Song & Dance
Talent Show
Open All Indian Rodeo
Fashion Show
Cultural Performances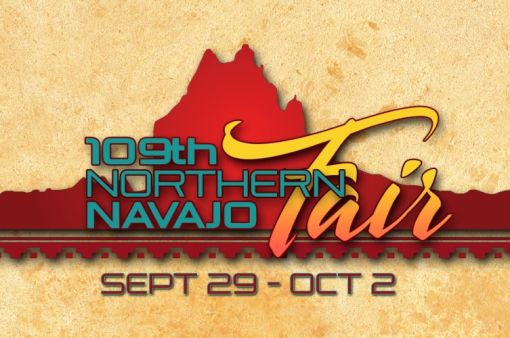 We Also Recommend
---
Best Western Plus Four Corners Inn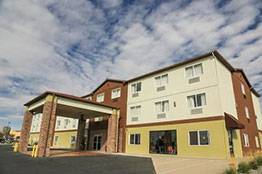 Rooms: 64 Rooms and 2 Suites
Stay & Play Packages, Swimming Pool, Handicapped
This is a New Mexico Safe Certified property and has completed state-issued COVID safe training. Great location in Farmington, located near an excellent assortment of restaurants and shopping. All rooms have been newly furnished. Complimentary WIFI and cable programming. Call for details on our special packages and let us jolt your journey!
Learn More
»
4751 Cortez Way, Farmington, NM
505-564-8100 or 800-800-8000