Previously Held
Tours begin at Farmington Museum & Visitor Center
Join the Farmington Museum for a Museum EdVenture! These guided tours will help you discover the cultural treasures of the Four Corners.
Event Information
Tours begin at Farmington Museum & Visitor Center
3041 E. Main Farmington, NM
Varies
505-599-1400
Join the Farmington Museum for an educational adventure - a Museum EdVenture! On Saturdays throughout the year, participants will have the opportunity to explore the cultural heritage of the Four Corners on an all-day field trip. This is an adults-only program and registration is required. Transportation will be provided. Participants are asked to bring a sack lunch. To register or for more information, please call (505) 599-1400 or visit www.farmingtonmuseum.org.
2019 Museum Edventure Schedule
Call 505-599-1400 to register or online using WebTrac.
March 30th Canyon de Chelly Guided Tour - 12:00pm - 9:30pm: Take a guided tour of gorgeous Canyon de Chelly, which features the 800-foot Spider Rock spire, towering sandstone cliffs surrounding a verdant canyon, rock art, and the remains of Ancestral Puebloan villages. Register online at www.fmtn.org/WebTrac under "Exploring the Four Corners."
May 4th - 8am - 6pm Upper Antelope Slot Canyon Guided Tour: Explore the amazing and otherworldly beauty of Upper Antelope Canyon. A 90-minute guided tour will take participants deep into the canyon to capture the vivid rock colors and sunbeams. Register online at www.fmtn.org/WebTrac under "Exploring the Four Corners."
July 27 - Puye Cliffs Guided Tour - 8am - 6pm: In July explore the cliff dwelling of the Ancestral Puebloans at Puye Cliffs. The Puye Cliffs complex, the largest complex on the Pajarito Plateau, includes two levels of cliff-dwellings and surface and cave dwellings and is the ancestral home of the Santa Clara Pueblo.
August 24 - Wine Making in the Four Corners Guided Tour 8am - 5pm: In August join the Farmington Museum Director Bart Wilsey for a tour of the Four Corners' vineyards and wineries. Participants will enjoy a tour of the NMSU Research Station Test Vineyard, a full wine tasting and tour of Fox Fire Farms Winery in Ignacio, CO, and a surprise final stop!
October 12 - Navajo Puebilto Archaeology Guided Tour - 8am - 5pm: In November enjoy a scenic driving tour of the stunning sandstone Valley of the Gods, heart-stopping Moki Dugway, and beautiful vistas from Muley Point. Plenty of stops will be planned for photographic opportunities!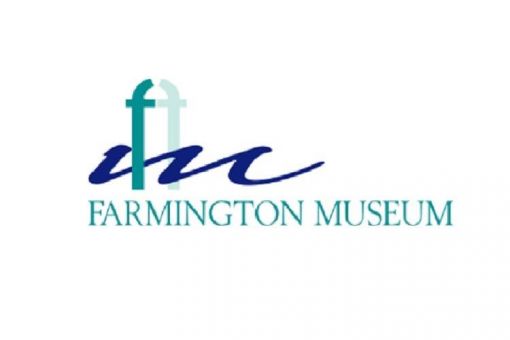 We Also Recommend
---
Bisti Badlands / De-na-zin Wilderness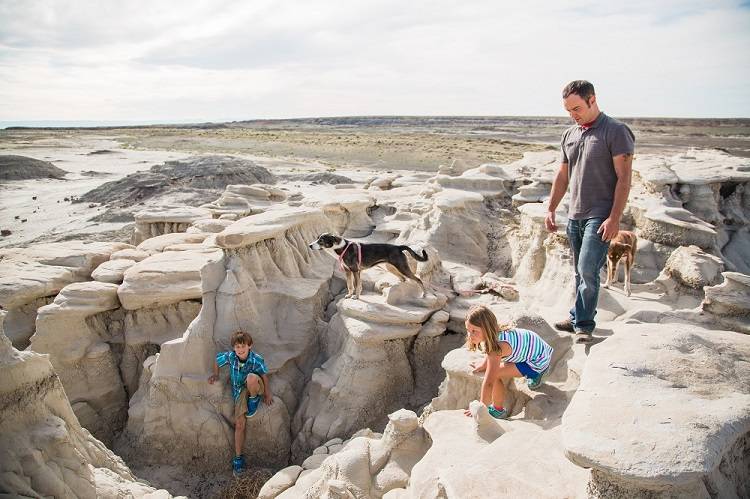 The Bisti Badlands offers roughly 60 square miles of remote badlands and some of the most unusual scenery in the world. National Geographic Traveler listed the Bisti/De-Na-Zin Wilderness, also known as the Bisti Badlands, one of their must-visit adventure destinations for 2019! This is a bucket list vacation for every venturesome hiker, explorer, and photographer.
Learn More
»
Road 7297, off of Highway 371 South of Farmington, NM
(505) 564-7600