Previously Held October 26, 2023
Locke St. Eats
Thursday night is movie night at Locke St. Eats!
Event Information
Locke St. Eats
112 N. Locke St. Farmington, NM
No admission fee. Food and drinks available for purchase
505-772-9663
San Juan County Fire Department invites all fire personnel and our community out for a movie under the stars at Locke Street Eats on Thursday, October 26th. The movie begins at 7:00pm.
ODD HOURS, NO PAY, COOL HAT
The movie takes viewers into the heart of the volunteer fire service, and by extension on a journey through the many facets of America. Locations like California's wine (and wildfire) country, a small Nebraska farming community, and an Orthodox Jewish enclave of New York are the backdrop for stories of service, found family, and the search for purpose. Together they convey the depth, diversity, and critical role volunteer fire departments play across the country. Told through an unexpected cast of characters, the film challenges stereotypes and preconceptions at every turn. Barbara is a retired grandma who suits up as an EMT when the tones drop. Madely, a Salvadoran immigrant, joins a crew of teenagers who balance saving lives with getting their homework done. For Jaime, the volunteer fire service saved his life, and he's passing on those lessons and legacy to his sons and grandson. At a fragile and fractured point in American history, the film is entertaining, hopeful, and optimistic. It suggests that when it comes to the most desperate and important moments of our lives, we will drop everything and come together to help our neighbors.
S'more kits and fire-pits will be available for purchase to make the night a truly enjoyable one. Guests are welcome to bring their own chairs and blankets, but no outside food or drinks please. Come join Locke Street Eats for a fun night of movies, food and drinks!
We Also Recommend
---
Locke Street Eats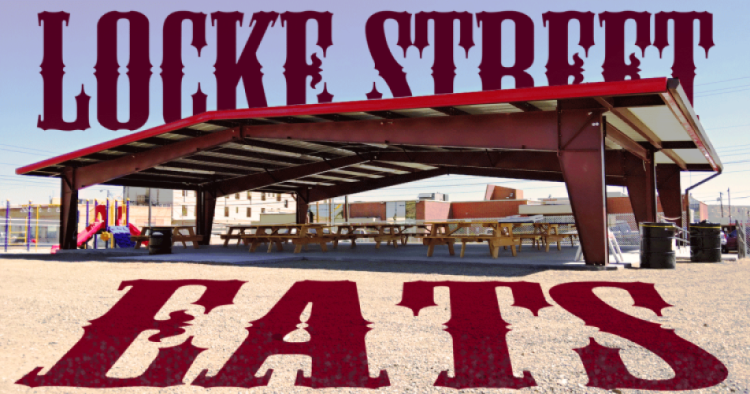 Lock Street Eats is a fun food truck park with a pavilion, playground, restrooms, and live entertainment. Stop by to see the food trucks set up for the day! Located in the heart of Farmington's Downtown near the Civic Center this fun spot is available for events, meetings, gatherings, or just a bite to eat.
Learn More
»
112 N Lock Ave, Farmington, NM
505-360-5032