Previously Held April 1, 2022 - April 29, 2022
SunRay Park & Casino
Win a chance to spin the wheel and take home some cash, at SunRay Park & Casino! Every Friday night in April from 8pm-12am!
Event Information
SunRay Park & Casino
39 Rd. 5568 Bloomfield NM
Free
505-566-1200
SunRay Park & Casino invites you to take part in Money Wheel Madness! A hot seat winner will be randomly selected every 30 minutes, from 8pm-12am every Friday night in April! The hot seat winner will spin the Money Wheel for some cold, hard cash. The Money Wheel must make one full rotation, in order to be considered a complete spin. If the wheel doesn't make a full spin, the contestant will need to re-spin. All players must be 21+.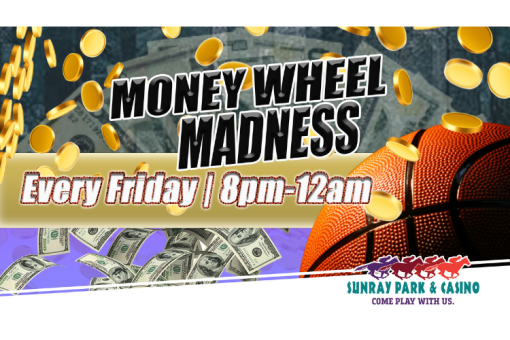 We Also Recommend
---
SunRay Park & Casino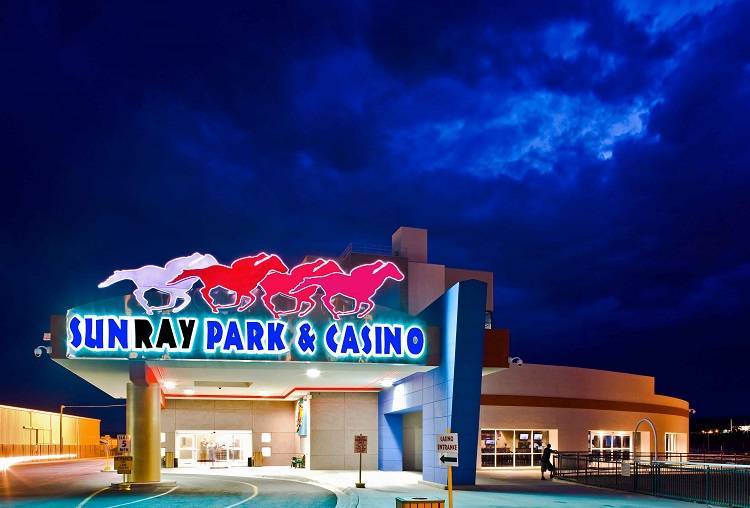 SunRay Park & Casino features a wide array of the best in today's gaming! Newly remodeled, stop in to see the new decor and enjoy playing in this cozy environment. This location is popular for the live horse racing season and year-round simulcast. Join SunRay Park & Casino online for updates.
Learn More
»
39 Road 5568, Farmington, NM
505-566-1200