Previously Held January 12, 2023 - March 24, 2023
Sycamore Park Community Center
Calling all garden gurus and want-to-be gardeners! The Potting Shed is offering a 6-part educational series on horticultural fundamentals of micro-farming, homesteading, self-sustaining, and survival practices. There is something for everyone to learn with this new educational series. VOTED A JOLT WORTHY EVENT!
Event Information
Sycamore Park Community Center
1051 Sycamore
$50 per person per class
505-402-1340
Classes offered locally pertaining to horticultural fundamentals of micro-farming, homesteading, self-sustaining, and survival practices. Each class will include guest speakers, host businesses, activities, and refreshments. The cost is $50 per course cost (price covers instruction and all activity materials) or all 6 classes for a discounted rate of $250. The first class will take place at the Sycamore Park Community Center on Thursday, January 12th beginning at 5:30 pm. Register for classes online here.
Meet and Greet Thursday, January 12th at 5:30 pm; Class starts at 6 pm
Class #1 of 6 Thursday, January 12th, 2023, 6 pm Class topics include: Fall/Winter/Spring Review such as seed saving, season extension, mulching, perennial care/bulbs, inventory/ordering and much more Class Activity: Seed Saving Collection
Class #2 Thursday, January 26th, 2023 Class Topics: Indoor growing techniques, overwintering, houseplant care, windowsill herbs, microgreens/sprouts, harvest preservation. Class activity: Aromatherapy dried floral arrangement.
Class #3 Thursday, February 9th, 2023 6 pm Class Topics: Raised garden bed design/container gardening, recycling materials, composting, fertilizing, livestock benefits Class Activity: Worm Bins
Class #4 Thursday, February 23rd, 2023 6 pm Class Topics: soil/water sampling, drip irrigation, water retention/ conservation. Guest speaker San Juan Soil and Water Conservation. Class Activity: soil and water sampling kits - rescheduled for March 2nd and co-hosted with San Juan Soil and Water Conservation, in-depth oil and Water topics specific to the San Juan County watershed region. Soil and water testing kits provided as an activity. Lots of handouts and information will be provided.
Class #5 Thursday, March 9th, 2023 6 pm Class Topics: Landscaping with native/xeriscape, trees, annuals/perennials, cover crops/micro-clover lawns Class Activity: Spring Starter Trays
Class #6 Thursday, March 23rd, 2023 6 pm Class Topics: Certification/Training programs, local resources, and education, farmers market, local farmer linking programs Class Activity: Garden Journal Portfolios
What is a Jolt Worthy Event?
Farmington hosts many wonderful events! That said, there are Farmington events that go above and beyond to create a JOLT... a positive impression created by an unexpected surprise. These events, exhibits, and experiences are selected for special recommendation by Jolt Your Journey Action Team Meeting attendees. They are the events that have locals talking, the must-see exhibits, and guaranteed to be great time experiences. Monthly Action Team meetings are held on the first Tuesday of every month. To learn more follow Jolt Your Journey on Facebook or Instagram or request to be added to the email distribution list for meeting reminders.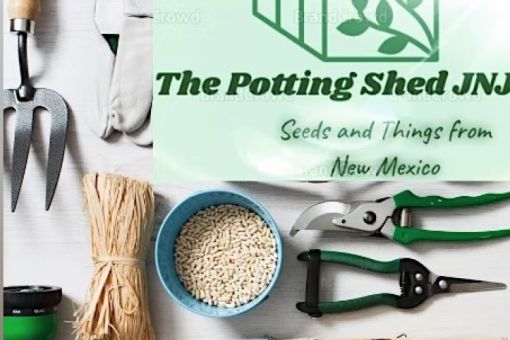 We Also Recommend
---
Riverside Nature Center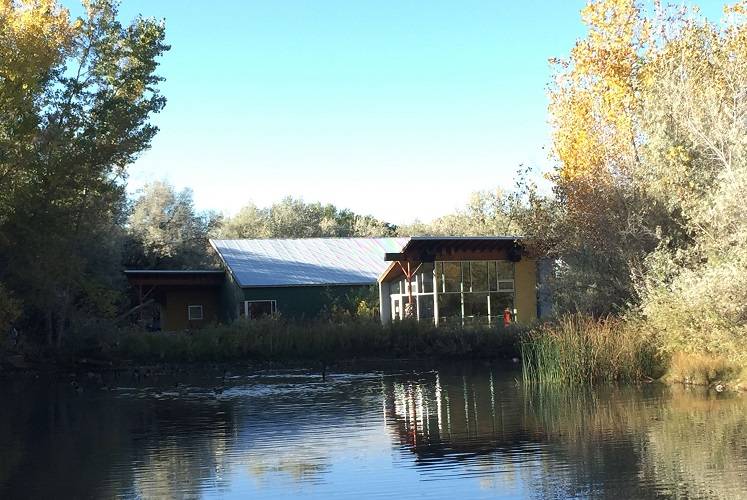 The Riverside Nature Center is a unique place to observe wildlife, begin a walk through the River Walk Trails, and learn about local flora and fauna! This facility is a must-visit for bird watchers.
Learn More
»
Animas Park off Browning Parkway, Farmington, New Mexico
505-599-1422