Previously Held June 29, 2019
Berg Park
VOTED A JOLT WORTHY EVENT! Desert View Family Counseling will hold its 4th Annual Love for Thad 5k Walk/Run at Berg Park in Farmington, NM. Desert View Family Counseling goal is to bring awareness and prevention to suicide!
Event Information
Berg Park
490 Scott Avenue Farmington, NM
$15 - $42
505-947-4471
This will be the 4th Annual Love for Thad 5K and the 1st Annual Wellness Festival. Activities include sunrise yoga with Emily Faulkner, the 5K, the Wellness Festival, Speakers, Balloon Release for our loved ones, music and fun surprises! Proceeds go to Desert View Family Counseling.
About this event
We are working to break the stigma around suicide and help the community find their people in the community. We want you to connect with others! We can stop suicide if we come together, check in on one another and get help when we need it!
2019 Event schedule
6:00am- Packet pick-up
6:30am- Sunrise Yoga
7:45am- Race Line-up
8:00am- 5K Begins!
9:30am- Speakers
11:00am- Award Medals
12:00 Silent Auction/Festival/Music
5:00pm- Closing Speaker
5:30pm- Balloon Release
Thad was a 13 year old at Koogler Middle School when he died by suicide in 2014. He would have graduated this year and so the event is extra special! For more information please check out the Love for Thad Facebook page, Love for Thad 5K & Wellness Fitness Festival. To register for the event please go to Active.com.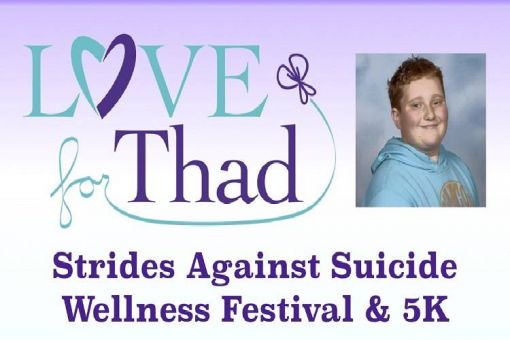 We Also Recommend
---
Animas River Trails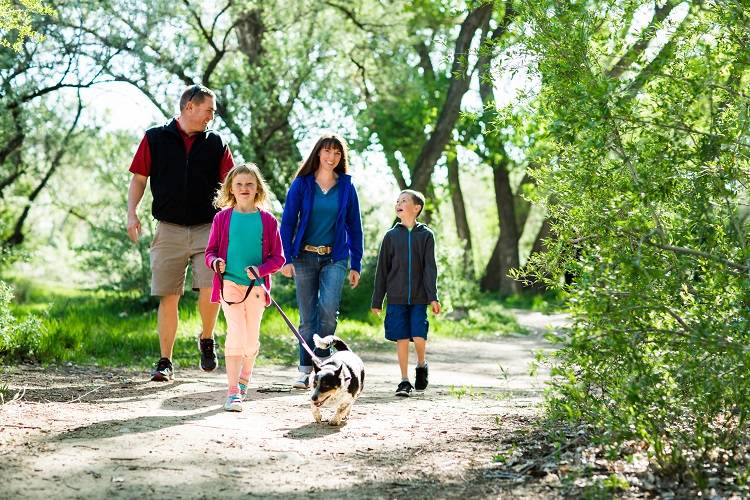 At the very heart of Farmington, you will find a beautiful system of 8+ miles of trails nestled along the Animas River. Visitors can enjoy walking, running, and biking along the trails and explore parks, playgrounds, the Riverside Nature Center, and the All Veterans Memorial year-round.
Learn More
»
Berg Park access, intersection of San Juan Blvd. and Scott Ave.
505-599-1400